The Internet Archive will now start labeling fact-checked stories and web pages that have already been archived in the Wayback Machine. It is an online tool that provides users with access to old articles and webpages that may no longer be available on the Internet.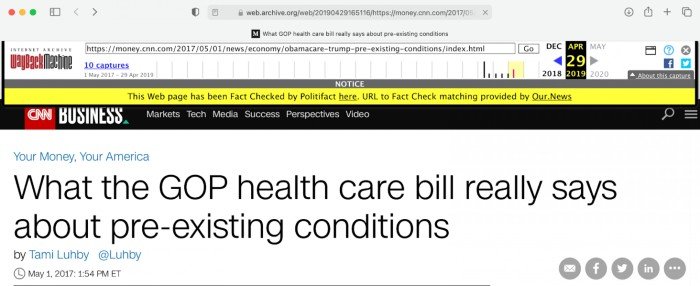 Wayback Machine now offers fact-check disclaimers
Nowadays, fact-checking websites have information about webpages originating from different sources including the archived article in the Wayback Machine.
As a result, the Internet Archive will now provide Wayback Machine users with the relevant annotations from fact-checking websites, denoting that the article they are reading may or may not be inaccurate (fact-checked).
The process of fact-checking articles is of paramount importance. Fact-checking sites have now also become an integral part of the newsroom and editorial operations.
"We are attempting to preserve our digital history but recognize the issues around providing access to false and misleading information coming from different sources," Internet Archive said.

"By providing convenient links to contextual information we hope that our patrons will better understand what they are reading in the Wayback Machine," it added.
Once a fact-checking website has investigated a claim included in one of the webpages archived in the Wayback Machine, its partner (Our.news) will match the article URL to the fact-checked investigation. It will then allow the Wayback Machine to provide its users with a yellow context banner.
In another situation, Wayback Machine surfaced the discovery that a webpage is part of a disinformation campaign according to the researchers alongside a link to the research report. Recently, the Internet Archive removed an archived article from Medium citing a violation of the Covid-19 Content Policy.
Of late, the Internet Archive is bringing so many new innovations to its platform. Last month, the Internet Archive partnered with Cloudflare for automated content distribution to automatically archive content from websites that enable Cloudflare's Always Online service.
So far, the Wayback Machine has archived over 468 billion web pages with more than 1 billion new pages getting archived every day.