The most popular Web search engine in China, Baidu.com, was attacked by a group of hacktivists identifying themselves as the Iranian Cyber Army. The hackers hijacked the domain's DNS records and pointed it to a server under their control.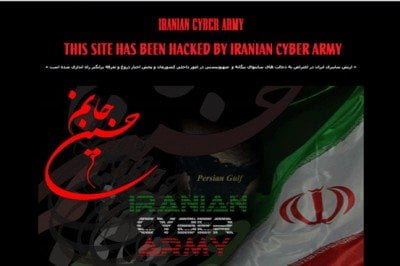 Baidu is a Chinese search engine established in 2000. According to the Alexa traffic ranking, the website is currently number one in China and eight in the world. Additionally, Baidu.com dominates the search engine market in the country with over a 77 percent share.
The attack against the search engine occurred yesterday, when for about three hours, its main page displayed the image of the Iranian flag and a message reading "THIS SITE HAS BEEN HACKED BY IRANIAN CYBER ARMY." Additional text written in Persian translates amongst the lines of "The Iranian Cyber Army has been established in protest to foreign countries and Zionists interfering in the domestic affairs of our country and broadcasting false news."
The Iranian Cyber Army is the same group of hacktivists who managed to deface Twitter last month.
Source.