Microsoft has released a new video that will definitely catch your attention. A short, 40-second clip on YouTube offers a glimpse of Microsoft's fluent icons and a redesigned Windows 10 Start menu. The video is meant to express gratitude to everyone who developed the new Microsoft icon system.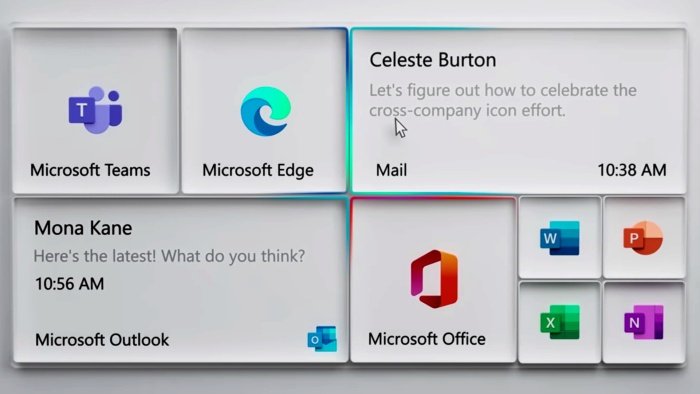 Microsoft flaunts a redesigned Windows 10 Start Menu
"Our mission was to create a beautiful, moving, coherent icon system, and each discipline added its expertise to the process. The resulting One Microsoft icon design language is unique to Microsoft and reflects our brand personality," said Microsoft.
If you watch the video carefully, you will notice a redesigned start menu, which appears to be rather unconventional. But still, it looks stunning! Microsoft wants the Windows 10 start menu to leverage the power of the Fluent Design System to its full potential for quite some time now.
The company has been long working on a design overhaul across a whole host of products and services. This way, Microsoft wants to redefine its User Experiences efforts to a significant extent. Over the last few months, Microsoft's ambitions for design overhaul have gone well beyond user experiences.
These days, Microsoft continues to bring a significant overhaul to its overall iconography across apps and services. But what made Microsoft exclude its actual redesigned Windows 10 start menu from the video, you may wonder? Well, that's something only Microsoft should be able to answer.
Now that we have watched the video, it remains to be seen whether or not Microsoft has plans to implement a similar design change to Windows 10 start menu in the near future.
Microsoft has briefly revealed how Fluent UI is set to deliver a streamlined experience across different platforms and devices, courtesy of apps and services such as OneDrive, Outlook, Office, and Teams.
Last month, Microsoft offered us a glimpse of the future of Microsoft 365, which is set to receive a major design overhaul in the coming months. It became clear that Microsoft 365 wants emotions to drive its design and product decisions in the future.