Believe it or not, Feature phones are still the backbone for many countries where the internet and mobility are yet to grow. These feature phones are most of the time powered by the custom OS, which is built for feature phones. If you ever have used feature phones, I am sure you get the idea, but since then, even feature phone OS has evolved. KaiOS, is based out of Hongkong, is the leading mobile OS for smart feature phones. They, along with Mozilla, have announced a partnership to enhance the Gecko engine for KaiOS. Gecko is a browser engine developed by Mozilla.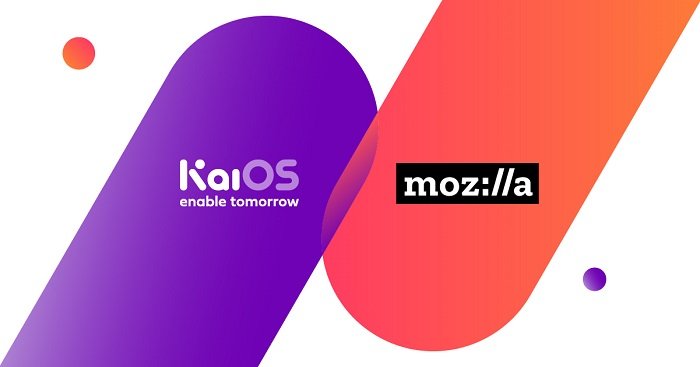 KaiOS & Mozilla to enhance Gecko Engine
KaiOS is based on HTML5 and other open web technologies. The OS supports 3G/4G/LTE, WiFi, GPS, and NFC. They have their KaiStore, which offers over 400 apps such as Google Assistant, WhatsApp, YouTube, Facebook, and Google Maps. All this makes sure a user can get access to the latest technology, even on a feature phone.
Now in partnership with Mozilla developers, Gecko will be enhanced for KaiOS. While it is already used, the partnership will further strengthen security, performance, and bring more functions. It includes support for PWA and  WebAssembly support.
List of support and improvements developers can expect from both the companies:
Optimized OS performance for apps, websites, and services
Enhanced device APIs and feature compatibility
Upgraded internet security and connection speeds via TLS 1.3
Additional hardware-optimized technologies

WebAssembly for more optimized web apps
WebGL 2.0 for advanced graphics and 3D games
WebP, AV1 for the new image and video codecs

Additional modern web language support

Advanced CSS for better web experience
Async JavaScript functions for enhanced app responsiveness
Progressive web app support for improved browsing experience and ease of advanced apps development

Improved device stability and ease of obtaining certification for mobile carriers and OEMs
Once these features are implemented, developers will be able to make their apps more secure and offer rich experience. The world has already adopted HTML5 in a big way, and with that in the core of the KaiOS, it will make sure feature phone users are not left out. You can read more about it on the official announcement page.