Microsoft is offering a free upgrade to Windows 10 for users of Windows 7, Windows 8, and Windows 8.1. After offering freemium games, it has announced "freemium" products for Xbox and PC console users of Windows 10. It is even considering offering free upgrade to Windows 10 for people using pirated version of Windows operating systems. Then there are price cuts on Xbox and Surface tablets.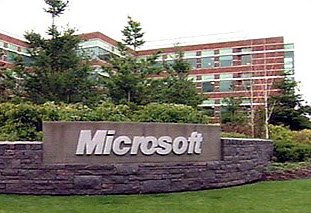 With so many offers and things going free (includes Office Universal apps and Windows Phones apps), it is question that might trigger in any brain:
How is Microsoft going to earn if it makes everything free?
The answer is not an easy one to understand. Why do restaurants offer low cost starters before dinner? If those starters are free, you are likely to get hungry more and then pay heavily for a good dinner. That is the case here. Microsoft is offering basic things as freemium products. It refers to operating systems such as Windows 10, games and Office cloud suite.
Once people are "hungry", they will want more. And that is when Microsoft will earn. As of now, the progress of Microsoft at stock markets is very slow. Things will change when Windows 10 arrive. So think the experts who also say that Microsoft has to compete with Android and iOS. Frankly, the competition issue is there only when we talk of mobile devices such as tablets and mobile phones. For people wanting to do some serious work, Windows is the only option. Mac comes second and there is no scope for Android to run Corel Draw or similar software unless they become cloud based. Even then, the devices will cost much as they'll need much resources to run such software.
Microsoft maintains that it will continue charging enterprises the way they are charging them now. But with Windows 10, things will change as we can guess that the entire operating system model will turn into subscription models instead of isolated DVDs. The thing is, as explained above, provide basics for free and charge for things that come attached to the free devices. For example, Windows 10 will be free. But people will have to pay for updates. People may also pay for Windows 10 apps if they are compelling enough. Microsoft is working on enriching its marketplace with apps that run cross-platform. It is also asking Android developers to come over to Windows marketplace by offering them Azure for discounted prices.
Office 365 too seems to go as freemium products for students and educational institutes all over the world. Here too, the structure will become complex in coming years according to the experts. The basics of Office 365 will still be free but people who want full functionality, will have to pay something to Microsoft.
In short, all the free products are just there to lure users and make them "hungry" for more. Then charge them for items that satisfy the "hunger". That is how Microsoft will make money from freemium products.