Microsoft Corporation was a few days back granted a Patent for a new Keyboard with a touchpad layer on keys by the US Patent & Trademark Office.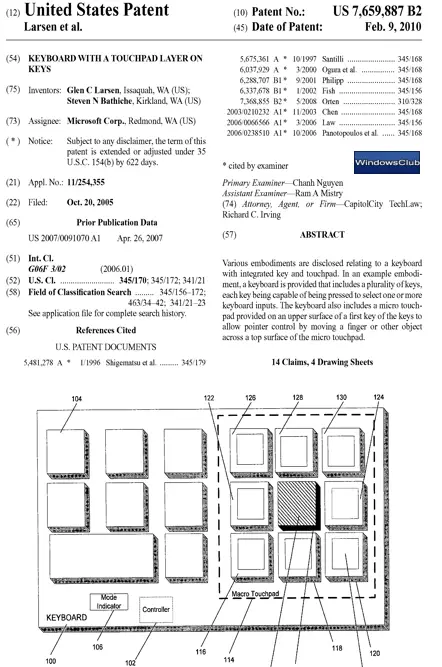 Various embodiments are disclosed relating to a keyboard with integrated key and touchpad. In an example embodiment, a keyboard is provided that includes a plurality of keys, each key being capable of being pressed to select one or more keyboard inputs.
The keyboard also includes a micro touchpad provided on an upper surface of a first key of the keys to allow pointer control by moving a finger or other object across a top surface of the micro touchpad.
Details at US Patent & Trademark Office website.
Thanks, again, to my MVP collegue Ankur Mittal for the tip.