Yes you read it right! Microsoft's Bing, Yahoo and Google have joined hands to improve web search results. These companies have launched a new website which consists of a common set of HTML tags that webmasters would use to mark up structured data on their websites.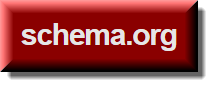 This new initiative will create and support a common set of schemas for structured data markup on web pages. With schema.org, site owners and developers can learn about structured data and improve how their sites appear in search results on Bing, Google, and Schema.org, aims to be a one stop resource for webmasters looking to add markup to their pages to help search engines better understand their websites.
The schema.org site is a comprehensive resource for webmasters to learn about this new initiative. One of the key benefits to schema.org is its simplicity; it includes schemas for over 100 categories, such as movies, music, TV shows, places, products, and organizations. Bing will work jointly with the larger web community and our search partners to extend the categories as appropriate.
Schema.org contains over 100 different HTML tags for structured data, categories, events, places, people, etc.
This is not the first time that the three have come together. Earlier these three had come together to create sitemaps.org, to help standardize sitemap protocol.