Microsoft Teams has become the default office space for thousands of employees and organizations over the past several months. Now, in light of the ongoing holiday season, Microsoft has launched a few features that would allow organizations to 'virtually' celebrate the holidays.
Microsoft Teams users can choose between many Together Mode scenes and custom backgrounds. During meetings, users can select one of these elements as per the holiday mood in the company.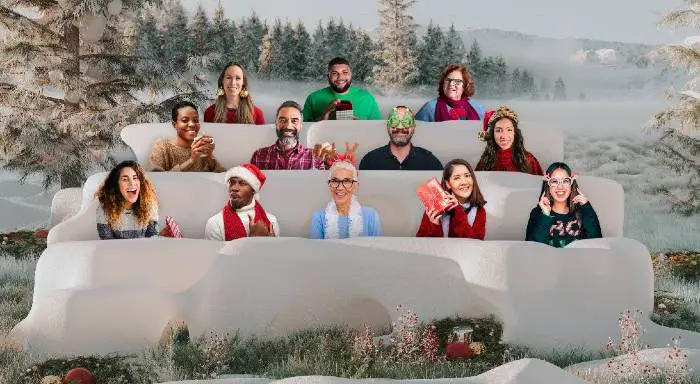 Microsoft Teams to celebrate Holiday 2020 season
Coffee shops, conference rooms, and classrooms are some of the Together mode scenes. A meeting should have five or more participants to use this feature. The update also brings new custom backgrounds to Microsoft Teams.
These background pictures have the common theme of the holiday season, and users can pick one of their choices. A participant can choose the background image while setting up the audio and video options for a meeting. The limitation here is that a user has to download the background images from the official source manually.
In this holiday update, the MS Teams developers have introduced something called Breakout Rooms. This new feature would be available from this week onwards. Microsoft says that the breakout rooms make the best occasion for smaller discussions, learning groups, holiday mixers, and brainstorming sessions.
However, these rooms work without interfering with the general meeting rooms in MS Teams. At this time of the year, users can use the breakout rooms to conduct holiday parties by creating a space outside the office environment.
In the blog post announcing these features, the tech firm has also recommended a few tips to make a tremendous virtual holiday party. For instance, Microsoft recommends using festive attire, food, drinks, and the Snap Camera to bring in more holiday-themed props to your meeting video.
The company says that users can also engage in games and an online gift exchange system online. In the past, Microsoft Teams had received updates that bring some fun features to the meeting interface.
Microsoft also shared a hashtag, using which companies can share how organizations worldwide are virtually celebrating the holidays using Teams.