OneNote had been popular among those who regularly indulge in Office products. It had been especially used to manage ToDo list, jot down notes quickly and more. That said, Microsoft OneNote end of life was approaching, but the number of feedback that the team has got, the support for Microsoft OneNote 2016 has been extended.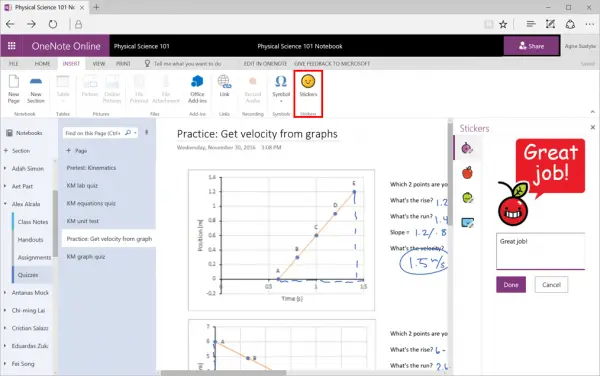 Microsoft OneNote 2016 support extended
The news was posted on Office 365 Blog where it was made clear that Microsoft will continue to support OneNote 2016 for mainstream beyond October 2020. The new support date for Office 2016 aligns with Office 2019.
October 10, 2023, for mainstream support
October 14, 2025, for extended support
That said, if you are installing Office 365, it will not install Office 2016 anymore. So if you  OneNote 2016 is missing after installing Office 365 or Office 2019, then don't panic. Instead, the installation will choose to install the OneNote desktop app. This is similar to Word, Excel, and PowerPoint.
OneNote 2016 FAQ
Q1) Will OneNote 2016 start receiving feature updates again, or is this just to announce that it will get security and bug-fixes through 2023/2025?
A) Yes, OneNote 2016 will start seeing new features (starting with Dark mode 🙂 ) again.  One of those new "features" is almost certainly a name update.
Q2) When you say 'OneNote desktop will get installed alongside Office 365 and Office 2019' are you talking about OneNote 2016 or OneNote UWP?
A) The Win32 version (what is currently called OneNote 2016) is what will get installed with O365 and Office 2019.
Q3) What's the future for OneNote UWP? Will it continue to be developed, or will development stop to focus on improving OneNote 2016?
A) The Windows 10 app (AKA UWP) will continue to be developed, last I heard.
Download OneNote 2016
If you wish to install OneNote 2016, you can download it from here. Another good news is that Dark Mode is rolling out for OneNote 2016 as well. When using dark mode, you reading ability in the dark or low light will improve because of better contrast, and reduced eye strain. It will also be available for Office 365 subscribers and non-volume licensing Office 2019 customers. It is available for both 32-bit and 64-bit systems.