Apple's battle with the FBI over the encryption of criminal's iPhone is getting famous across the globe. Surprisingly, the entire Silicon Valley and most of the tech giants are supporting Apple's decision to decline FBI's request to encrypt the iPhone. Recently, software giant Microsoft too expressed its full support to Apple's stance against the backdoor entry into its own production. Microsoft backed the statement made by Reform Governance Surveillance or RGS on Tumbler in support of Apple. Microsoft is the founding member of RGS.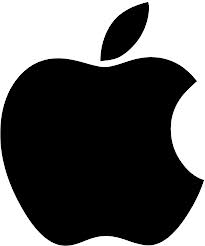 Reform Governance Surveillance's support to Apple's stand
On Feb 17th, 2016, RGS published its statement on its Tumbler page. The group says,
"Reform Government Surveillance companies believe it is extremely important to deter terrorists and criminals and to help law enforcement by processing legal orders for information in order to keep us all safe. But technology companies should not be required to build in backdoors to the technologies that keep their users' information secure. RGS companies remain committed to providing law enforcement with the help it needs while protecting the security of their customers and their customers' information."
Though the statement doesn't clearly mention the Apple's name; but it does talk about company's stance of declining the generation of backdoors. Brad Smith, the chief legal officer of Microsoft shared this statement from Reform Government Surveillance on Twitter. The same was retweeted by Microsoft's CEO Satya Nadella. Thus, Apple's strong opposition to loosening iPhone's security arrangements is clearly backed up by Microsoft; though there is no direct statement from the Microsoft CEO or other authorities.
The  Reform Governance Surveillance group not only consists of Microsoft, but also other companies such as AOL, Dropbox, Evernote, Facebook, Google, Apple, LinkedIn, Twitter, and Yahoo. So, in other words, this is a representative statement of all these tech giants.
Apple's supporters in the battle with the FBI
Backing each other in legal issues is not a new thing for tech giants. Some time back, Apple had supported Microsoft in a challenge against federal prosecutors, where they wanted to access a customer's email data stored in Ireland. This time, along with Microsoft, several companies are backing Apple. WhatsApp founder Jan Koum and Google's CEO Sundar Pichai expressed their support to Apple.
Read Reform Governance Surveillance's statement on Tumbler.