We all are familiar with Search feature in Windows 10. Microsoft is taking it a step ahead for the enterprise. Named as—Microsoft Search, this feature uses the artificial intelligence technology (AI) from Bing and deep personalized insights surfaced by the Microsoft Graph.
Microsoft Search uses AI technology from Bing
Microsoft enhances the regular search experience by looking at more than files. It can find tasks, help you pick up from where you left in applications, and find answers and insights. It can look into your applications, desktop, browser, and many other places.
Microsoft has integrated the enterprise search experience by including data points into the header of popular apps which includes Office, Outlook, Sharepoint, OneDrive, Bing and Windows. The idea is that search needs to work both for and with you. Get smarter by calculating what you need. It's a unified experience which includes natural language understanding, instant query predictions, contextual results, and more.
Microsoft broadly categorizes the search into three
Search that works with and for you
Everything you need, everywhere you're working
Work knowledge, meet world knowledge
Search that works with and for you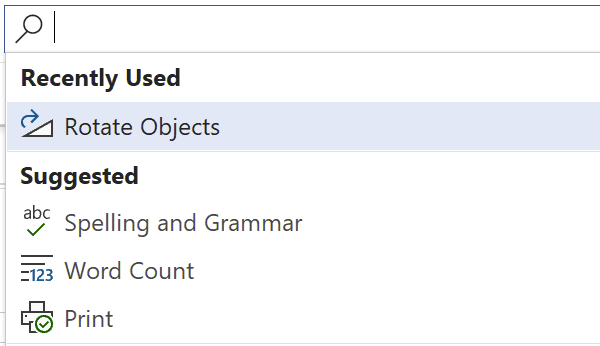 Microsoft is integrating search in such a way that when are looking for a file while working on a document, you don't need to switch. You can start searching from the Word app itself.
Everything you need, everywhere you're working
It connects with people, files, conversation and let you find them with least clicks. Here are two classic examples:
Search can discover files, conversation, across Teams and Yammer from SharePoint, OneDrive, office, Windows or Bing.
You can search for people listed in your organization, start a Microsoft Team conversation or a phone call from the adaptive card.
Work knowledge, meet world knowledge
Microsoft Search uses Bing's AI technology & world knowledge to find the right answer for you. A simple query "If you can get your pet to work" can help you figure out if your company allows you to do that.
Microsoft Search and Privacy
It's not easy to get away with privacy these days. Laws in countries have gotten strict. Microsoft Search makes sure to offer IT admin enough data points and controls, so it respects the privacy of people across your organization
All in all, looks like Microsoft has done a great job when it comes to integrating search for Enterprise. It has gone beyond file search and bunch of links in the answer. Read more about it here.