Just recently Microsoft hopped on the Apple event stage to show off its Office apps for the iPad Pro, but this didn't sit well with some fans of the company. The big question is, could this move become an issue for Microsoft's hardware plans?
We know that Microsoft is pushing the Surface brand to help give the company a footing in the hardware business, just in case it needs to go it alone where Windows is concerned.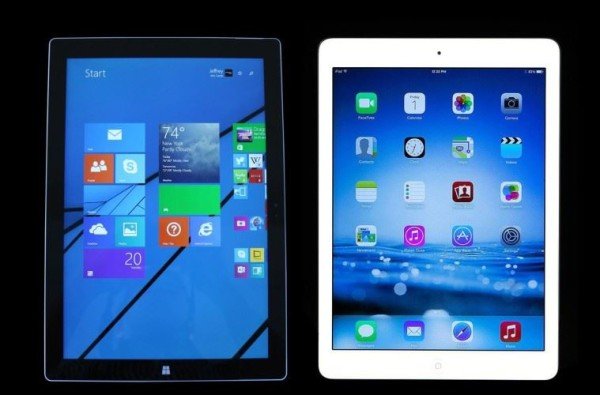 The very first Surface showed a lot of promise, but it didn't turn out to be the hit tablet/laptop Microsoft was hoping it would be. What we do know is that it garnered a small cult following, which is why Microsoft created a second and then a third.
Despite having three versions of the device on the market, the software giant has yet to crack the floodgates, but it has proven that a 2 in 1 computer device that works as a tablet and as a laptop is very much possible.
Here comes Apple, a company that shunned the idea of a 2 in 1 device in the past. This company's primary focus is to separate the tablet from the laptop, and so far, it has been doing a good job of that. However, it is expensive to own both, something Microsoft managed to realize.
With that, Apple created the iPad Pro, a tablet similar to the Surface Pro 3. Where it differs, however, is in its software. The iPad Pro is just a tablet mimicking a laptop while the Surface Pro 3 is both.
Still, the iPad Pro is coming from a line of successful tablets, while the Surface Pro is still trying to get its boots on the ground properly. So why would Microsoft support Apple, knowing full well that the iPad Pro will likely sell more units and gain higher traction among consumers?
Well, if you have been following up Microsoft since Satya Nadella took over as CEO, then it should be apparent that mobile and cloud are the new mantras.
In order to build up its mobile footprint, Microsoft needs to make its services available on every important operating systems and device outside of Windows, so supporting the iPad Pro was a plan from even before Apple came up with the idea.
As for whether or not the iPad Pro will cause problems for future version of the Surface Pro, well, maybe, maybe not. We need to bear in mind that at the end of the day, the iPad Pro will always be a tablet, a very expensive tablet, while the Surface Pro will always be a tablet and a laptop. However, due to how computers and the web are becoming more simplified, we are inclined to believe that despite the simplifications and advancement of the Surface Pro, many folks will still choose the iPad Pro because it is just a tablet.