Microsoft Teams can finally host up to 300 participants during an online meeting. Microsoft has officially confirmed changes to the number of users who can join over an audio and video call in Teams at the same time. However, Microsoft extending the limit on the number of participants to 300 is not surprising. The company already had plans to increase Teams meeting attendee limit from 250 to 300 participants this month.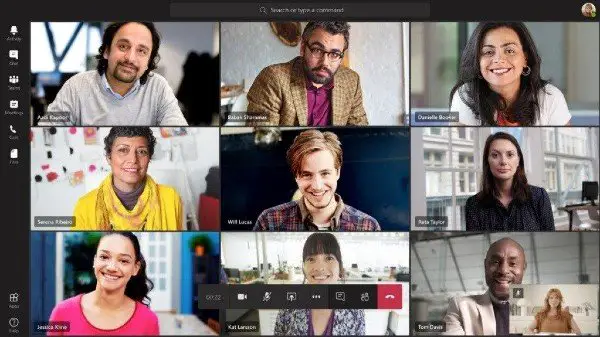 Microsoft Teams meetings now host 300 attendees
The idea here is to help customers meet their communication and meeting requirements. In its roadmap, the company had this to say:
"To help customers meet rapidly changing communication and meeting needs, we are increasing the maximum number of participants allowed in a Teams meeting to 300."
Microsoft Teams attendee limit has already been extended, as pointed out by Mike Tholfsen, Principal Group Product Manager of Microsoft. Tholfsen is responsible for Microsoft's inclusive classroom product strategy.
ROLLED OUT! 300 people can now attend a #MicrosoftTeams meeting – the limit has been increased 🚀

Details 👉https://t.co/YcTVLaQL16#edtech #MIEExpert #MicrosoftEDU pic.twitter.com/ZAH74w2gbh

— Mike Tholfsen (@mtholfsen) June 27, 2020
The change is already reflected in Microsoft Teams' updated technical documentation. However, for Teams for Government (GCC, GCC High, DoD), the limit is still 250, and the company will further update its document once when the government cloud attendee limit extends from 250 to 300.
According to data from Aternity, the overall usage of Teams observed an 894% increase between the period of February 17 and June 14, 2020.
Microsoft hopes Teams will help people use its remote communication and video-calling service for personal use and probably as an alternative to a Facebook-owned instant messaging app WhatsApp A couple of months ago, Microsoft announced its plans to introduce Teams for personal use. Now, those features are available in preview to Teams mobile apps.
Microsoft also has plans to roll out its expanded grid view to production with the new multi-window experience starting this month. Meanwhile, the company is expected to target full availability by the end of August. Microsoft is already readying a Large Gallery view in Teams.
In the coming days, Microsoft Teams will provide participants with an ability to see up to 49 participants at once on a single screen.