After a few months of negotiations, Microsoft Corp and Yahoo Inc. have finally decided to update their search partnership for better search results and to create value for advertisers.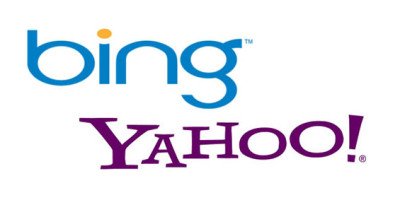 Satya Nadella, CEO, Microsoft Corp. said in a statement, "Our global partnership with Yahoo has benefited our shared customers over the past five years and I look forward to building on what we've already accomplished together. Our partnership with Yahoo is one example of the diverse partnerships we'll continue to cultivate in order to have the greatest impact for our customers."
While the commitments made in the original agreement are reaffirmed, the companies have decided to make a few changes to maximize the alliance and strengthen the partnership. The basic economic structure of the agreement under which Microsoft provides the paid and algorithm search services and paid Yahoo a percentage of Bing Ads revenue generated from Yahoo searches remains unchanged with today's update.
Talking about the amended alliance, Yahoo CEO Marissa Mayer said in the press release, "Over the past few months, Satya and I have worked closely together to establish a revised search agreement that allows us to enhance our user experience and innovate more in our search business. This renewed agreement opens up significant opportunities in our partnership that I'm very excited to explore."
The updated agreement brings a few amendments where Yahoo will provide an improved and more flexible search experience on both, desktop as well as the mobile platform and will continue showing Bing ads in its search results. While Yahoo will continue with its own Gemini ads, Microsoft will solely handle the job of selling its Bing ads.
The new and updated partnership also include the strategic plans of the companies to improve search experiences with more innovation and provide stability to partners. Furthermore, in coming summer both the companies are planning to integrate the engineering teams and sales teams to create a better value and plans for the advertisers.