Microsoft today announced that it is getting prepared for evolving the Yammer experience on Office 365 to make it ready for the next generation. Yammer helps teams to come together, work collaboratively smarter and faster, and scale their impact.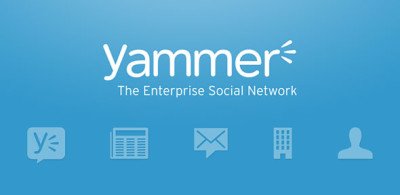 New era of teamwork with Yammer
Yammer is a collaboration tool for teams which works in sync with Office 365.  Here are the three things which Office team has on their plate:
Integrating the Yammer experience more deeply and natively within Microsoft Office 365, by making it a part of Office 365 Groups. With the help of the deeper integration, teams can easily involve in its, schedule meetings in Skype for Business, make use of Outlook's email service, files in OneDrive and discover the content in Delve.
A new change which is planned is in the algorithmic feed, so that the people and conversations which you and your team care would stay on top of many projects present in the feed and also it facilitates by providing more engagement within the groups.
Supporting extended teams to stay in sync.
To this last point, I'm pleased to announce a new external messaging feature in Yammer, which enables you to add extended team members from outside your organization, such as partners, vendors and customers, to Yammer conversations, says the blog post.
One can know more about the the new feature roadmap by attending the sessions at the Ignite event which is starting from May 4. Key roadmap investments and an insiders look of Yammer can be experienced in the event.