Microsoft has announced the general availability of the New Outlook for Mac, which will be available to all users sometime next month (October 2020). Microsoft has been working to introduce redesigned Outlook for Mac for quite some time now. It's been several months since Microsoft first announced the preview of new Outlook for Mac for Insiders.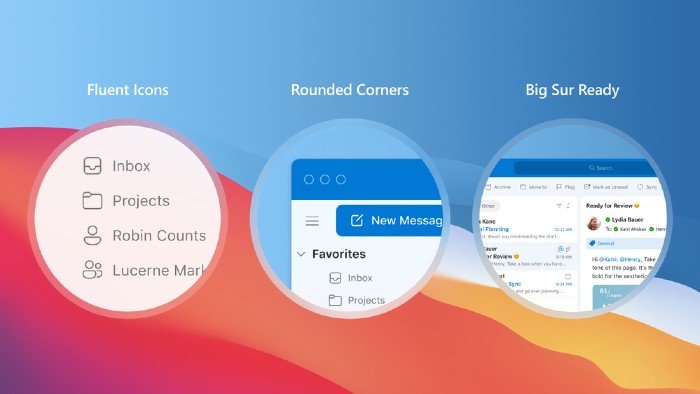 Microsoft launches New Outlook for Mac
In its blog post, Microsoft wrote:
"Re-designed from ground up and available via a toggle – the new Outlook for Mac connects to accounts using Microsoft sync technology for enhanced performance and reliability, with functionality that showcases the best of Outlook."
Microsoft has been working to implement Fluent icons to keep the overall user experience consistent across its products and services. The same holds true for Outlook for Mac as well. The design overhaul offers a customizable message list to help users prioritize their inbox.
What's more, Microsoft has also delivered major updates to the main mail canvas and calendar including the My Day mini calendar. To provide Mac users with a native and authentic experience, Outlook for Mac buttons have rounded corners to offer, in addition to increased contrast on text and icons.
Microsoft has also cracked down on distractions in Outlook for Mac to some extent. For instance, Microsoft claims to have reduced email load times and enabled faster syncing of user accounts. Microsoft has added new features to Outlook for Mac to help users focus on tasks at hand and anything that matters to them.
Outlook for Mac users will now find both important messages and upcoming events in one place. Microsoft has also introduced a new 3-day view setting to help users focus on their schedule. Microsoft has also enabled support for unified inboxes. This way, Outlook for Mac users can receive all mail in one place without switching between different inboxes.
Since it supports Office 365, Outlook.com, and Google accounts, Mac users can have a centralized view of all their email and calendar items. The new Outlook for Mac also provides users with new personalization options across the message list, calendar, and main mail canvas.
Getting started with the new Outlook is fairly simple. All you need to do is click the "New Outlook" toggle in Outlook for Mac. As soon as you click the toggle, you will be taken into a whole new experience.