Yahoo! some months ago shut down Yahoo Axis, Alta Vista and a handful of other offerings from Yahoo! but that hasn't dampened the spirits of the team as it has now decided to come up with a brand-new browser toolbar.

Yahoo announced that it has launched a new version of the Yahoo Toolbar for web browsers like Internet Explorer, Chrome and Firefox. The update is only for U.S. users though.
"The browser is your window to the world, and it's your way of navigating the things that you do daily. The Yahoo! Toolbar helps you get to what matters the most to you – faster and easier", says senior product manager Umesh Joshi.
If you prefer revisiting or re-sharing the mid-2000's browsing experience, install the Yahoo toolbar in first place. The toolbar offers quick links to
Yahoo services like Mail
Flickr
Weather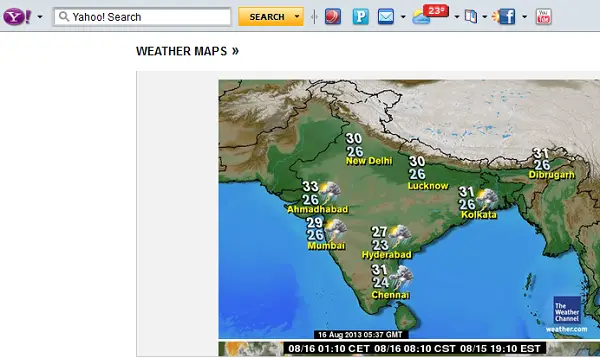 The new Yahoo! toolbar also lets you plug-in social networks like Facebook and Tumblr too.

Apart from that you can add and subtract apps.
The built-in extensions and add-ons with powerful search capabilities give a little reason to install a toolbar. So, in a time when installing toolbars are passé, will the Yahoo! toolbar fare well in this competition or lose out in the days to come? Well, we will have to watch out!
PS: If you are not living in the US, to download the new toolbar, you will have to change the country to US.