OneDrive team is indeed listening to its users, takes its user's feedback seriously. We have been seeing a series of improvements to OneDrive getting added frequently. Recently we had seen OneDrive apps for mobile be it for Windows Phone, Android or iOS gets new features. Even OneDrive for Kindle Fire and Fire phones have been made available. Now the team is delivering one of the top feature requests. Now it's possible for OneDrive users to store larger files.
OnDrive to support 10 GB files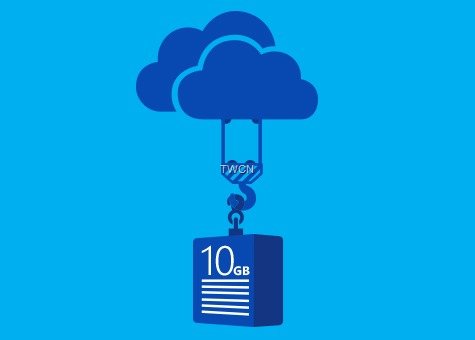 Recently OneDrive had increased its free storage plan to 15 GB and the storage for Office 365 customers to 1 TB. The prices of storage plans were cut drastically. And following this, OneDrive has now announced that you can upload files up to 10 GB using the desktop apps for Windows and Mac, all of the mobile apps, and the OneDrive website!
This was one of the top feature requests by its users. Omar Shahine, Group Program Manager, OneDrive.com too had indicated last month in one of the user forums that they are actively working on removing this old file limit of 2 GB. And now it's delivered! OneDrive team is also working on enabling this for business customers and will be informed when it's available.
Faster syncing
Further improving the OneDrive desktop experience, the OneDrive team has increased the number of files that can be downloaded or uploaded at a given time on PCs and Macs. In internal tests, this parallel syncing netted an approximately threefold increase in syncing speed. This performance enhancement has started rolling out and will be available worldwide in the coming weeks.
Share straight from Windows Explorer
Windows users now have got the ability to quickly get links to content in their OneDrive folder without needing to go to the web. One has to just right-click on the item or items that have to be shared and you'll see a "Share a OneDrive link" option that will create a sharing link and add it to your Clipboard. From there, you can paste it directly into an email, IM or another message. This was also one of the top feature requests. This feature has begun rolling out to OneDrive on Windows 7 and 8 and will be available worldwide within a few weeks. Windows 8.1 and Mac users will be informed when this will be made available.

Folder Uploads
There's also a very popular feature request for the OneDrive website which the OneDrive team has delivered on. Now you can drag folders directly into OneDrive.com from browsers where folder dragging/dropping is supported (specifically Google Chrome).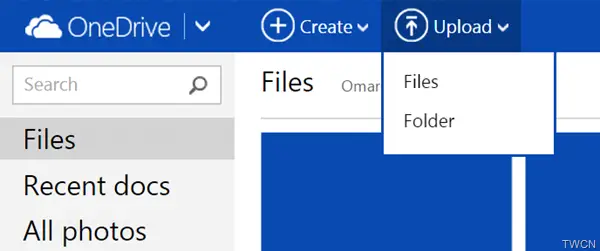 With OneDrive updated with nice features like 10 GB files support, faster syncing, folder uploads, sharing straight from Explorer, users will like it as these were some of the most popular feature requests.
These updates were announced today by Jason Moore, Group Program Manager, OneDrive. Try them and provide feedback, if you wish to.