Microsoft has updated OneDrive for iOS app with the new home screen experience. It will help iPhone users pick up where they left off on recent offline files. It will also allow them to re-discover memories from the past in a matter of seconds.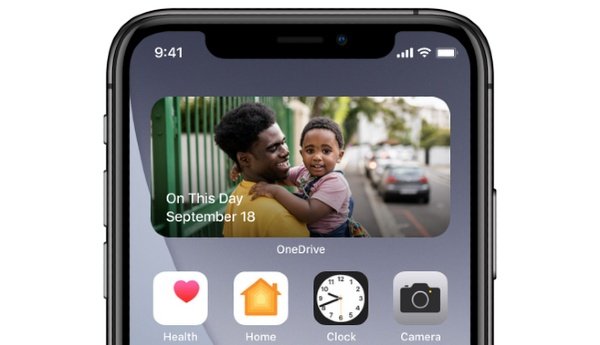 New home experience on OneDrive for iOS
The new Home experience on OneDrive for iOS is divided into three main sections, as follows:
Recently accessed files
Files downloaded for offline use
"On This Day" photos
Interestingly, the Home experience varies across the users. For instance, OneDrive work and school users will have no access to "On This Day" photos, unlike personal users. For work and school users, the updated Home experience will feature recent files, shared libraries, and offline files.
Goes without saying, the previous Home experience that displayed the root view of user files will be no longer accessible. In a nutshell, the new experience replaces the old one.
However, the older Home experience that displayed the root view of user files can still be found in the Files tab. This tab is located right beside the Home tab in the OneDrive for iOS app.
This OneDrive update is currently limited to iPhone and iPad users. Meanwhile, the update is expected to arrive on Android sometime later this year. The update is available for all OneDrive accounts including free and paid ones.
In addition to the new home experience, the OneDrive for iOS app also provides users with the OneDrive widget for iPhone.
"Now, when you run iOS14 on your device, you can add a OneDrive widget to your iPhone home screen. The widget displays your photo memories on this day across previous years. And, if you don't have any On This Day photos for today, you'll see your most recent photos that you've saved to the cloud," Microsoft said.
How to add OneDrive widget on iPhone home screen
Hold on your iPhone's home screen.
Tap the + button in the top left.
Scroll down to the OneDrive app.
Add OneDrive widget to your home screen.
The OneDrive widget for the iPhone is limited to personal OneDrive accounts and requires iOS 14 as well as the latest version of the OneDrive app on your iPhone. In related news, Microsoft Edge can now be set as the default browser on iPhone, courtesy of iOS 14.