Microsoft has been battling it out with Evernote and on this front, the company has launched a new importer tool to help Mac users ditch Evernote and start using OneNote. The app called OneNote Importer Tool for Mac will facilitate Mac users to migrate all their saved items from the EverNote to the OneNote automatically.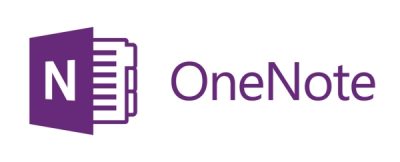 OneNote Importer Tool for Mac
Says the blog post at Office.com,
Since last March, we have helped Windows users import 71 million Evernote pages to OneNote. Following the great feedback we received, we want to help even more people make the move. Today, we are launching the OneNote Importer tool for Mac. You may feel hesitant about moving all your notes from a place you know to a new online home. Don't worry, the Importer tool makes moving day easy.
Microsoft had tried luring the EverNote's dissatisfied users by making it easier to migrate to OneNote and the former also reminded users that the Evernote Premium was $50 for a year while the OneNote is completely devoid of any charges or subscription fees. That being said, Evernote has now further increased the price to $69.99 per year, the Basic plan is still free but it falls short when it comes to the features and support.
It is only the Evernote Premium that offers a bunch of features including customer support, search for text in PDF and Office files, annotation support for PDF's, business card scanning and many other advanced features. Not everything is going smooth for Evernote which is in the mid of a crisis which has forced the company to restructure the staff. The downside of this episode was that Evernote had to pull the plug from the Evernote Food, Skitch, and its Pebble Watch apps.
On the contrary, Microsoft is offering the Office 365 Personal at just $69.99 and the suite not only includes OneNote but also other office apps including Word, Excel, PowerPoint, Publisher, Access, and Sway. Furthermore, it also comes with 1TB of cloud storage and 60 Skype out minutes. In order to use the Mac OneNote Importer tool, you would need to be having a Mac that runs on OS X 10.11.