Microsoft is working to add several new features to the new Outlook for Mac. As we know, the support for add-ins is coming pretty soon. But in addition to that, the New Outlook for Mac will receive plenty of new features such as CLP/Sensitivity Labels, People View, etc.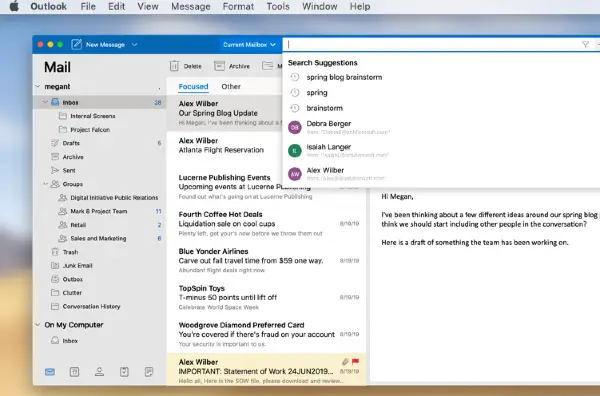 In its recent blog post, Microsoft announced a feature roadmap for New Outlook for Mac. The company wrote:
"Last month we highlighted some great additions to the new Outlook for Mac in Insider Fast, like Automatic Replies and Message List Density Settings. This month, we are delivering even more new features that you can try out."
So far, Microsoft has made changes to the inbox and the calendar in New Outlook for Mac. The company has also added some of the highly-requested features like Unified Inbox, MailTips, Search All Mailboxes, etc.
Upcoming features of New Outlook for Mac
Add-ins is one of the highly-requested features and Microsoft has already decided to implement add-ins support in the upcoming updates. Currently, there are several add-ins available within Outlook. In a nutshell, these add-ins manage to help users boost productivity by automating various tasks within their mailbox.
In addition to add-ins support, Microsoft is implementing a feature that allows users to Classify messages based on their confidentiality and sensitivity, courtesy of new, upcoming CLP / Sensitivity labels.
This way, you can make your recipients realize the level of confidentiality and sensitivity required in your conversations.
The 'People View' is yet another upcoming addition to New Outlook for Mac. It allows users to view, create, edit, find, and delete contacts all from the same place.
"Explore contacts that are important to you, you collaborate with often, and even those you may want to follow up with."
In the future, New Outlook for Mac is also rolling out an ability to open shared calendars and view the events alongside your schedule. Last but not least, New Outlook for Mac users will soon be able to create an email directly from the email.