The all new Microsoft Surface is now available to order, announced Microsoft. Last month, alongside the introduction of Surface Studio and Surface Dial, Microsoft also upgraded its hugely popular and flagship laptop model, the Surface Book. Although the existing configuration of the earlier Surface laptops is still on offer, more creative buyers can buy the updated version that packs a Core i7, 16 GB of RAM, 1 TB SSD and more.
Surface Dial, that Microsoft call as an accessory, is also available to order along with the Surface Laptop. Using the Dial, which integrates with Windows 10 Global Controls, provides app-specific toolbars.
Microsoft Surface Book
Microsoft's team mentions about the new Surface Book happily;
"As a team, we relentlessly push to deliver what our customers ask for. Today, we are pleased to announce the availability of a new Surface Book that was specifically designed for those people who want more. The Surface Book with Performance Base is now available at Microsoft Stores and select Best Buy locations in the US and Canada."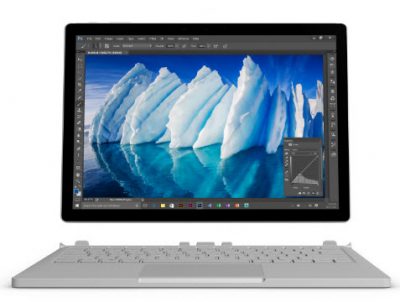 The Surface Book has been given twice the graphics processing power and 16 hours of battery life than the new MacBook Pro 13. As a result, Surface Book has more computing power than any other computer in its generation.
Surface Book has several other features that help even the game creators. Game designers can take the screenshots of their work and use the Surface Pen to easily annotate those images on the detached PixelSense display for feedback and bug submissions.
Microsoft Surface Dial
Surface Dial is a revolutionary product from Microsoft. As Microsoft's team describes, it is more than an accessory. It's a powerful tool to aid and augment your creative process. The Surface Dial integrates with Windows 10 Global Controls. It can offer a lot of unique experiences such as app-specific, contextually aware toolbars.
Surface Dial has already a group of partners who are working to create customized experiences for the Dial. The apps include Bluebeam Revu, Drawboard PDF, Sketchable, Mental Canvas Player, Moho 12, Siemans NX, Spotify, StaffPad, Office and more.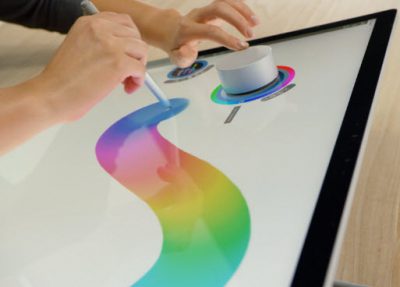 Unfortunately, due to strong demand, the first inventory of Microsoft' Surface Dial has already been sold and Microsoft is temporarily out of stock of Surface Studio and Surface Dial. However, buyers can continue to pre-order the Dial for delivery later this year. You can get the Surface Studio for delivery in early 2017.
Microsoft has encouraged buyers to reserve their device through microsoftstore.com.