Recent controversies regarding WhatsApp's privacy policy have created a leverage point for privacy-focused messaging platforms like Telegram. However, the lack of options to move data from these problematic apps to Telegram stops many from the relatively healthy transition.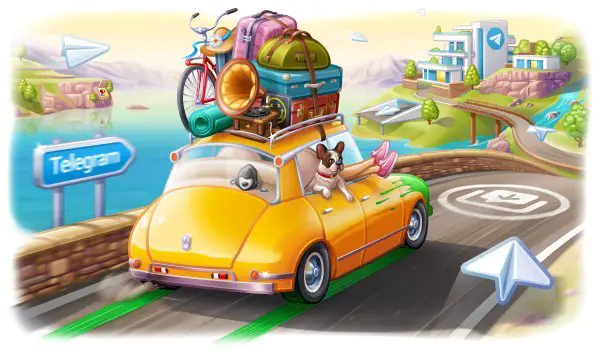 Importing WhatsApp chats to Telegram
To address this issue, Telegram has added a new feature that allows users to import chat history from popular Instant Messaging apps such as WhatsApp, Line, and KakaoTalk. This feature works with individual and group chats. The Telegram team has shown the whole process through some witty screenshots as well.
To move individual or group chats from WhatsApp to Telegram, a user can use WhatsApp's built-in option for Export Chat, export text messages, and other media. When the Share widget pops up, they can select Telegram as the destination, and the Telegram app will take care of the rest.
The company has shown how this feature works on mobile devices, and we are unsure whether we can do this on a desktop. Telegram says this shift will free up more storage space on your computer since the IM platform doesn't store anything locally. Instead, everything is retrieved from the cloud as the needs arise.
Telegram has also introduced a few more features in this new release. For instance, users now have a better set of controls over the digital footprint. Telegram has made it easier to delete messages from both sides — leaving no trace within the already encrypted system.
The app now offers dedicated options to control secret chats and private groups you had created earlier but don't need nowadays. The team has also worked on the Voice Chats function and the Audio Player. It means Telegram can now better handle audio content such as podcasts and audio notes. The release has also dedicated some space for accessibility and visual overhaul options.
The new version of Telegram for iOS and Android also introduces a feature to report fake channels. Telegram moderators will review the channel when it has received fake channel/group reports. As you can see, the IM platform seems to be working on its way around making a secure digital space while providing its users maximum control possible.