In yet another shocking incident, thousands of Zoom video calls may have been exposed to strangers on the Internet. The incident once again highlights the privacy risks to millions of Zoom users as they switch to work from home during the ongoing coronavirus COVID-19 outbreak. Over the last few days, we've come across numerous reports and incidents highlighting privacy risks to millions of Zoom users across the globe who are currently using the video-conferencing service.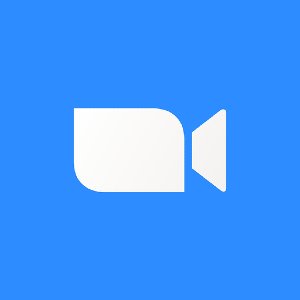 Zoom video calls exposed on Internet
Personal Zoom video calls that may have been exposed to Internet users include one-to-one therapy sessions, a training orientation for workers doing telehealth calls, small business meetings, elementary school classes, among others.
In some shocking instances, leaked video calls also revealed people's names and phone numbers; private company financial statements; children's faces, voices, and personal information, The Washington Post investigation reveals.
Many of these videos revealed personally identifiable information and in some cases, deeply intimate conversations recorded in people's homes, further compromising user privacy to a significant extent. Some videos also exposed nudity.
"Many of the videos appear to have been recorded through Zoom's software and saved onto separate online storage space without a password. It does not affect videos that remain with Zoom's own system."
The report explains Zoom's naming convention and the tendency to name every video recording identically. As a result, the report warns that a simple online search can reveal a long stream of videos that anyone can watch and download.
Although not all Zoom video calls are recorded by default, hosts of video calls can always decide to record them and save locally or to Zoom servers. Interestingly, hosts don't require permission from participants to be able to record video calls. However, all participants receive a real-time notification that the call is being recorded.
In a statement, Zoom had this to say:
"Should hosts later choose to upload their meeting recordings anywhere else, we urge them to use extreme caution and be transparent with meeting participants, giving careful consideration to whether the meeting contains sensitive information and to participants' reasonable expectations."
However, it's highly surprising to the core that these videos ended up on the Internet.
Last month, Zoom reached the milestone of 200 million daily users, up from 10 million in December 2019. Without a doubt, Zoom consumption has skyrocketed over the last few weeks.
Zoom founder and CEO Eric S. Yuan recently acknowledged in his blog post that the company did not expect the consumption of its video conferencing service to reach to this extent, and it indeed fell short of overall privacy and security expectations.