Enhancing their long-standing partnership, Bing has added a new feature to its search engine by displaying relevant tweets directly in the main search results. Users can now have a real-time access to what people are tweeting and if it is relevant to what they are searching for.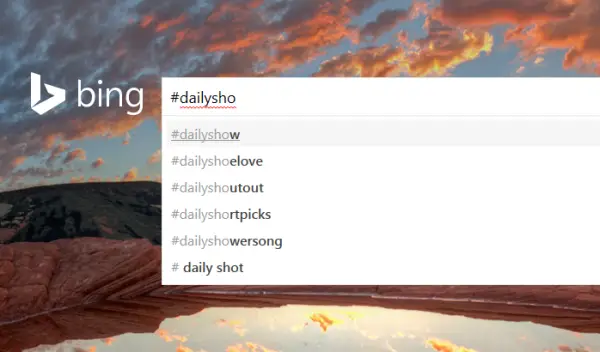 A spokesperson from Microsoft's Bing division said in a statement, "Through our exclusive partnership with Twitter, we are rolling out a fast and intuitive way to discover tweets directly in our search results," Users will be able to look up Twitter profiles, trending hashtags and even tweets directly from Bing."
This new feature, allows users to search for a Twitter hashtag directly in their search box and get the top tweets in the search results. Bing will now showcase the top matching hashtag suggestions as soon as you start typing in the search box helping you to complete the query. The feature is currently available only for the U.S users and will be rolled out gradually in due course..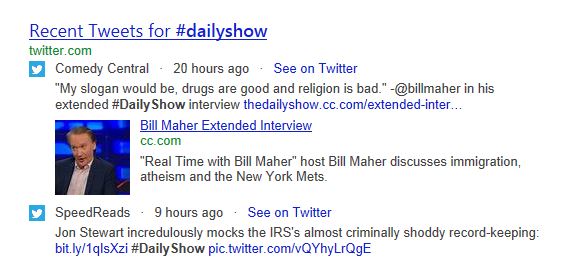 Bing also offers extended celebrity search feature which will include the top content published lately on the Twitter.

Explaining the feature, the official blogpost says, "Say you are looking for Ashton Kutcher's Twitter handle and start typing '@a' in the Search box on Bing. You will see top suggestions for Twitter handles that match your input along with additional info that shows up on hover, to help you quickly find the right person.
This new, fast and intuitive way to discover tweets directly in our search results will certainly improve the Twitter usability.