We just talked about Windows 10 Upgrade assistant vulnerability, and now we are reporting another one – iCloud Bonjour updater exploit. Reported by  Threatpost, the vulnerability in Bonjour updater for Apple software on Windows can be used to install Ransomeware (BitPaymer/iEncrypt ransomware) on Windows 10.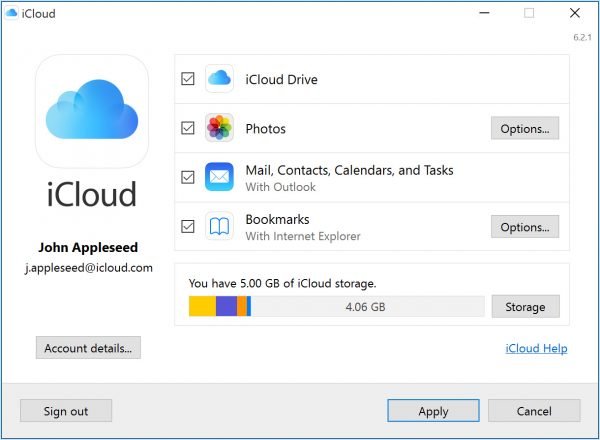 Update iCloud for Windows to Protect Against Ransomware (Bonjour)
Bonjour for Windows is a Service used when you connect an Apple Device or install iTunes on your computer. You can think of this as a communication or network interface for Apple devices on Windows. It is useful when you use iTunes to share your library. One instance of iTunes can discover another iTunes shared library on the same network using Bonjour.
Coming back to the exploit, Apple has already released a patch for this, and all you need to do is update your iCloud Software when prompted. However, do not make the mistake of uninstalling only iTunes because Bonjour doesn't uninstall along with it. If you have previously installed iTunes, the chances are that it is still there. We would suggest to remove it separately. If you plan to use iTunes, then update it, and iCloud should be updated.
Since  Ransomware is not delivered as an EXE file, it can bypass most of the Anti Virus solution. If you are on Windows, we highly recommend you do enable Windows Defender File Protection and OneDrive Personal Vault for all the essential files.
Intresting to note that  Apple will be sunsetting iTunes on Macs with the release of macOS Catalina. It will become part of the OS instead of getting delivered as a separate app. That means it is an extra work for Apple to maintain it for Windows making it even more vulnerable in the future. You may have to start thinking about third party software for Windows as an alternative to iTunes.