What we know so far is that Microsoft is acquiring all of Nokia's devices, services business, patents and license of the Nokia brand for the coming next 10 years business for a paltry sum of 7.17 billion dollars. Apart from this, Nokia's CEO Stephen Elop has stepped down from his Chief Executive Officer position and is making a return to its previous employer to become the Executive VP of devices and services at Microsoft. Meanwhile, Chairman Risto Siilasmaa will be interim CEO of the company. Including Elop, about 32,000 employees of the Finnish mobile manufacturing giant will be shifting to Microsoft's hood.
So what is next coming for Nokia, and where is it going? Let's take a look and sum things up.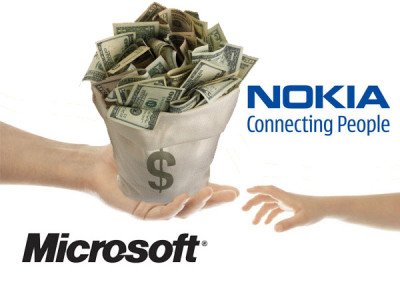 "Microsoft can extend its service offerings to a far wider group of people around the world, while allowing Nokia's mobile phones to serve as an on-ramp to Windows Phone," said Stephen Elop at a press conference earlier today.
In a separate press release, Nokia has written about its future plans, according to which the company will be basically concentrating on three things – Here Maps, NSN and Advanced technologies.
Here Maps aims at bringing 3D quality sort details of its mapping service to cross-platform and is accessible with a browser as well. The service involves a new cloud-based service as well. Nokia wants to see become, leading independent location cloud platform company, offering mapping and location services across different screens and operating systems.
Nokia bought controlling stake of Nokia Siemens Networks (NSN) this past July. Nokia plans to continue its development and is supposedly thinking of mounting LTE networks as well.
By Advanced Technologies the company will essentially looking after its exploration, research and development in the fields of connectivity and other protocols.
In the post, Nokia has also hinted that there will be some changes to leadership and Board of Director. "After a thorough assessment of how to maximize shareholder value, including consideration of a variety of alternatives, we believe this transaction is the best path forward for Nokia and its shareholders," said Risto Siilasmaa, Chairman of the Nokia Board of Directors and, following today's announcement, also Nokia interim CEO.
We also know that Nokia is making Surface Tablets as well, which might help Microsoft not to look after other OEMs, as it now owns one of the best manufacturer in the world. Only time will tell how well Microsoft uses Nokia.