Now you have a new way to use WhatsApp. A desktop app has been introduced by WhatsApp. With this, whether you are on phone or computer, you can stay in touch. Just like WhatsApp web , the desktop app is an extension of your phone. This app is available for Windows 8+ and Mac OS 10.9+. If you are tired of typing messages using your phone, now send messages from your desktop PCs or Mac.
WhatsApp for Windows desktop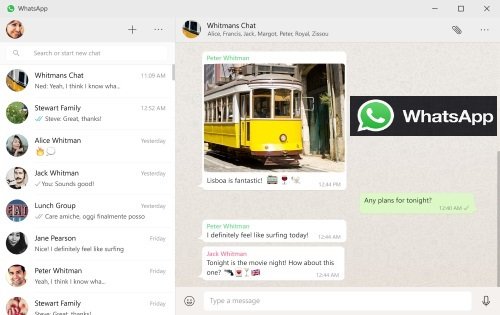 WhatsApp desktop app mirrors conversation and messages on your mobile device. Also, it is synced with WhatsApp on your mobile device. The app runs natively on the desktop, provides desktop notifications, keyboard shortcuts. The new desktop app is available for Windows 8+ and Mac OS 10.9+.
After running the desktop app, it will display a QR code. This code has to be scanned by using WhatsApp on your phone and it will sync and mirror all your messages to a desktop app.
In Android and Windows Phone, just open WhatsApp – Menu (those 3 dots) – WhatsApp web. Look for WhatsApp Web menu under settings for iPhone. Open WhatsApp – Settings – WhatsApp web.
Just like WhatsApp Web, the new desktop app lets you send messages to your friends while your phone stays in your pocket.
Source: WhatsApp blog.