Popular cross-platform messaging application WhatsApp has now rolled out voice calling feature for its Windows Phone client. The recent update to WhatsApp app on Windows Phone store read,
WHATSAPP CALLING: Call your friends and family using WhatsApp for free, even if they're in another country. WhatsApp calls use your phone's Internet connection rather than your cellular plan's voice minutes.* Available on Windows Phone 8+. (Note: you can't access 911 and other emergency service numbers through WhatsApp).
WhatsApp Calling for Windows Phone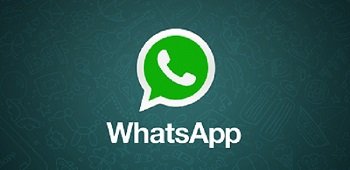 The WhatsApp calling feature has been awaited from quite a long time and is now available for all Windows Phone users who are running Windows Phone 8 and above. We tested WhatsApp calling feature on Lumia 620 running Windows 10 TP and found out the calling feature worked fairly well. We were able make calls and receive incoming calls through WhatsApp application with a fairly good call quality on Wifi network.
How to make WhatsApp calls from Windows Phone
Make WhatsApp calls from Lumia or any Windows Phone 8+ devices can be done by following these easy steps:
Make sure, you are running the latest version of WhatsApp application on your Windows Phone. If not, update your application from Store by clicking "Update" button. The latest WhatsApp 2.12.60.0 and above supports calling feature.
Launch the latest WhatsApp app on Windows Phone. WhatsApp call feature is activated by default. A new pivot tab "calls" appears next to "chats" option in WhatsApp homepage where it shows all the recent incoming and outgoing calls.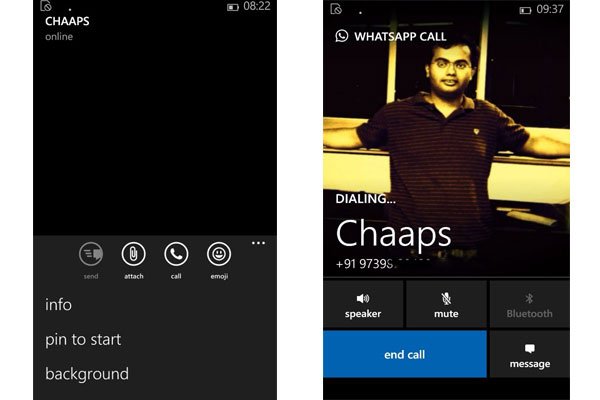 In order to make new WhatsApp call from Windows Phone, navigate to conversation view under chats and spot the "call" icon in the bottom app bar. Click on the "call" button to initiate WhatsApp call
You can view call history of individual contacts by clicking on "info" which also shows up the duration of last calls made.
Download latest WhatsApp for Windows Phone with calling feature
You can download the latest version of WhatsApp for Windows Phone from here to try out the latest voice calling feature by WhatsApp.