Fake news is a real problem and WhatsApp has to do something about it, especially since the ongoing-COVID-19 outbreak, there's been a sudden uptick in the amount of misinformation spreading via Facebook-owned instant messaging app. WhatsApp is already addressing the fake news issue. Now, WhatsApp is implementing new limitations on how many times individuals can forward a particular message.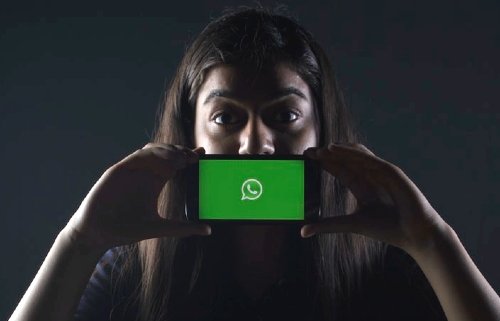 WhatsApp will allow forwarding a message to only 1 chat
In its recent blog post, WhatsApp has outlined its new plan to keep the app experience personal and private for its users in the wake of the coronavirus COVID-19 global pandemic. Since the outbreak, the consumption of WhatsApp has also increased to a significant extent.
In its recent blog post, WhatsApp wrote:
With billions of people unable to see their friends and family in person due to COVID-19, people are relying on WhatsApp more than ever to communicate.

We are now introducing a limit so that these messages can only be forwarded to one chat at a time.
WhatsApp is certainly taking new steps to prevent the spread of fake news in these unprecedented times. WhatsApp is introducing a new limit on forwarding a message saying that it can only be forwarded to one chat at a time.
Last year, WhatsApp came up with the idea of limiting the number of times a message can be forwarded at any given time. WhatsApp labels these messages with double arrows only to indicate they did not originate from close contact.
The instant messaging app considers these messages are less personal compared to typical messages sent on WhatsApp.
WhatsApp's focus over the last several months has been on keeping conversations intimate since essentially it's a private messaging service. However, the issue of fake news with WhatsApp continues to come to limelight.
Following the restrictions last year, WhatsApp witnessed a 25 percent decrease in total message forwards globally.
WhatsApp acknowledges that forwarding messages is not bad since there are kinds of communications take place over the app. For example, people forward helpful information, memes, funny videos, among other things.
In spite of putting WhatsApp to some good news during the on-going crisis, WhatsApp has witnessed a significant increase in the amount of forwarding which is likely to result in the spread of misinformation.
"We believe it's important to slow the spread of these messages down to keep WhatsApp a place for personal conversation."
In addition to these changes, WhatsApp announced the company is working directly with governments and more than 20 national health ministries including the World Health Organization (WHO) to ensure correct information is communicated.
We will that WhatsApp should also do something about the Broadcast feature that can be misused to spread fake news or create digital junk.