In good news for Windows 10 users, Windows 10 v 2020 May Update is now available for download via Microsoft using the Update Assistant or Media Creation Tool. Microsoft has already updated the official download page, the download links are already up and running without any hiccups.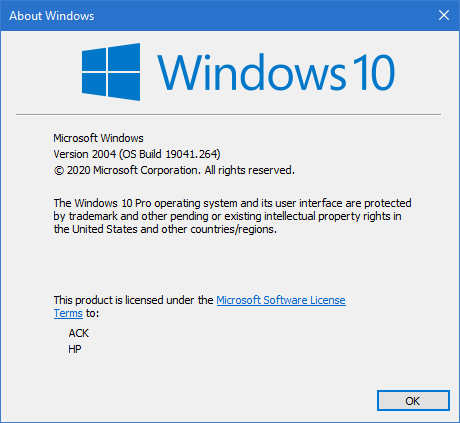 Download Windows 10 version 2004
Developed by Microsoft, Windows 10 Media Creation Tool utility allows users to create an installation USB drive or download ISO image file to install the Windows 10 operating system on a different computer. The updated Media Cration Tool is compatible with the build number 19041.1, which was released to Windows Insiders back in December last year. Earlier this month, Microsoft released Windows 10 build 19041.264 to Slow and Release Preview rings as a cumulative update.
The other ways to get your hands on the Windows 10 May 2020 Update are via the Release Preview ring of the Windows Insider Program, MSDN, or the Update Assistant.
Microsoft is bringing significant changes to the minimum system requirements to be able to run the updated Windows 10 operating system.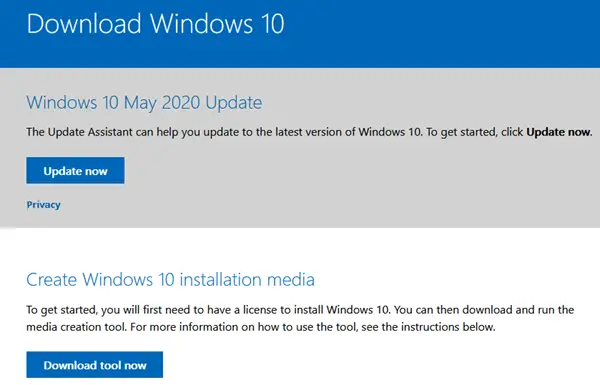 You can get Windows 10 2004 here from Microsoft. Click the Update now button to update your OS using the Update Assistant or press the Download tool now button to update it via Media Creation Tool.
Windows 10 May 2020 system requirements updated
Starting with the Windows 10 May 2020 update, Microsoft is phasing out 32-bit PC support for the operating system. Meaning, new and upcoming Windows 10 computers will be able to run 64-bit Windows 10 only.
Well, the good part is that these changes will only affect new Windows 10 devices and existing computers with 32-bit CPU architecture will continue to download and run the Windows 10 May 2020 update on their computers.
Microsoft says new PC devices will not support 32-bit builds starting with Windows 10, version 2004. Recently, Microsoft also made the Windows ADK for Windows 10 2004 available.