Microsoft is releasing Windows 10 this summer of 2015 globally. While Microsoft has not announced the exact date of launch, Terry Myerson, Executive Vice President, Operating Systems, Microsoft shared today, its summer launch. Terry, speaking at the Windows Hardware Engineering Community (WinHEC) summit in Shenzhen, China announced that Windows 10 will be available this summer in 190 countries and 111 languages.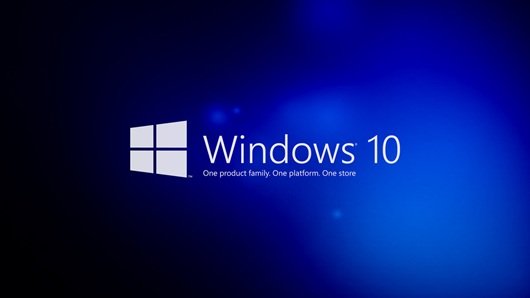 China being a global epicenter for innovation, Microsoft is working with many of its leading hardware and software companies to provide various innovative devices and consumer experience that will shape the future of Windows 10. In China itself  hundreds of millions of PCs run Windows and there are more than 1.5 billion Windows users around the world.
At the summit Microsoft also showed its latest global innovation Windows Hello, on stage for the first time
Strong partnerships with technology leaders:
We had earlier posted about the free upgrade to Windows 10 for Windows 7 and Windows 8.1 users. To make this upgrade experience to Windows 10 easy and smooth, strong partnership with technology leaders is essential. For this, Microsoft today also shared new partnerships with several world-leading companies for seamless Windows 10 upgrade experience for customers in China. Microsoft announced strategic partnerships with Lenovo, Tencent, Qihu 360 and Xiaomi.
Lenovo will be offering Windows 10 upgrade services at 2500 service centers and select retail stores in China when the Windows 10 upgrade is available. Lenovo also announced to build Windows phones, to be available in mid-year 2015 via China Mobile.
Tencent is the leading social networking and gaming services company in China. It announced it will not only offer free upgrade but will include QQ, Tencent Video and Tencent PC Manager in the Windows 10 free upgrade pack. Tencent will create a Windows 10 universal app and bring their most popular PC games to Windows 10 and the new Windows store.
Qihu 360, a leading internet security company in China also announced to bring Windows 10 upgrade for Free for their customers.
While Microsoft with a new program with Xiaomi will invite a select group of Xiaomi Mi 4 power users to help test Windows 10 and contribute to its future release.
Hardware Innovations on Windows 10
Various opportunities provided by Windows 10 to hardware and device manufacturers was showcased at WinHEC. One of such innovation Windows Hello was shown onstage for the first time.
Windows Hello will make Windows 10 more personal by providing instant access to your devices through biometric authentication – using your face, iris or fingerprint to unlock your devices – with technology that is significantly safer than traditional passwords.
Microsoft is working closely with hardware partners to deliver Windows Hello-capable devices that will ship with Windows 10. All OEM systems incorporating the Intel RealSense F200 sensor will fully support Windows Hello, including automatic sign-in to Windows.
New free version of Windows for small footprint IoT devices
Microsoft also shared how Windows 10 will support today's maker boards, enabling makers to do amazing things with Windows in the fast-growing Internet of Things space.
For the first time, a new version of Windows for small footprint IoT devices will be available – for free – when Windows 10 launches. Windows 10 will offer versions of Windows for a diverse set of IoT devices, ranging from powerful devices like ATMs and ultrasound machines, to resource constrained devices like gateways. Through key partnerships with the Raspberry Pi Foundation, Intel, Qualcomm and others, we will provide great options for commercial devices builders, hobbyists and students.
Microsoft also introduced Qualcomm DragonBoard 410C to the Windows 10 device family. It is the first Windows 10 developer board with integrated Wi-Fi, Bluetooth and GPS, and a smartphone-class Snapdragon 410 chipset.
Sharing such exciting innovations, Terry said that he's very eager to see how amazing companies around the world will continue to innovate with devices running Windows 10. Microsoft is working together to create some incredible experiences with Windows 10.
Microsoft has also stated that a free Windows 10 upgrade will be offered to users from China, irrespective of whether they were using a genuine or a pirated Windows. The Windows 10 Upgrade Path and Process as also been announced.