At Ignite, Microsoft announced that they will do away with the Patch Tuesday. Right now, Microsoft chooses the second Tuesday of every month to deliver updates related to security and features. That's why the second Tuesday of every month is called Patch Tuesday at Microsoft.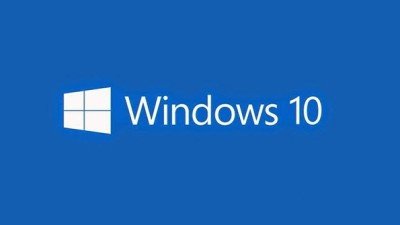 Now that the company has decided to ditch Patch Tuesdays and ignore waiting periods for providing updates to its Windows operating system, what does it mean for end users?
Microsoft clarified how it intends to provide updates to Windows 10 users. It said it will use two different methods to provide updates: regular updates to normal users and periodic updates to users operating mission-critical operations. In both cases, the updates are supposed to be provided only after days of testing by the Windows Insider users of Windows 10 operating system – unless they are zero-day patches that cannot wait because the computer is at risk of exploitation.
For regular users of Windows 10, it will be a constant push of feature and security updates as soon as they are ready to be delivered. Microsoft won't wait for a month to deliver security and feature upgrades or updates. These updates will be pushed via Windows updates soon after Windows Insiders have tested them.
For mission-critical operators, they will be informed about the availability of updates and will get to choose when to install the updates. They can choose the time period when the work load is less or usage is least and apply the patches and updates. In case of mission-critical operations, it will be up to the users as to when to install the updates. However, Microsoft recommends updating the systems at least once a month.
Combined with the fact that Windows 10 will be the last operating system from the software company, this also sends out signals that you might have to pay for receiving the updates as you do for the Apple and Adobe suites. Microsoft is moving towards making Windows as a Service instead of a one-time installation so whenever you install the operating system, you will get it with the latest updates already bundled into it instead of spending hours to install the updates after installing the operating system as we do now.
This also triggers a doubt in the minds of users that Windows may become a paid Software as a Service where the users will have to pay for receiving these updates. Though there are other products that are doing well, Windows has been the main product from Microsoft and it has given the much-needed recognition to the company so there is no way Microsoft will leave the business. And it cannot keep on providing free updates forever as it has to pay its developers and other teams consisting of say, testing people, etc.
The thought of a subscription model has raised many eyebrows who threaten to move to Ubuntu or some other operating systems but since these operating systems cannot support all types of software, users will have to stay with Windows 10 for a long time, if not forever.
If we ignore the subscription thing, for now, there are still two benefits of using Windows 10. Firstly, you will be sure that your copy of Windows will not be a pirated copy. Second, you are always up to date and patched for maximum security. On the top, you do not have to wait for updates or install them manually (unless you run mission-critical operations where downtime cannot be afforded). The updates will automatically install on your machine and in case you think some update is spoiling your computing experience, you can easily remove it using Programs and Features in Control Panel.