Microsoft is working to provide users with faster remote access to their workplace machines and applications, courtesy of new Windows Virtual Desktop features. This way, Microsoft aims to help users ensure their productivity while working from home. Plus, it also eliminates the need for new, dedicated hardware resources that cause extra burden on the company's already stretched maintenance budget.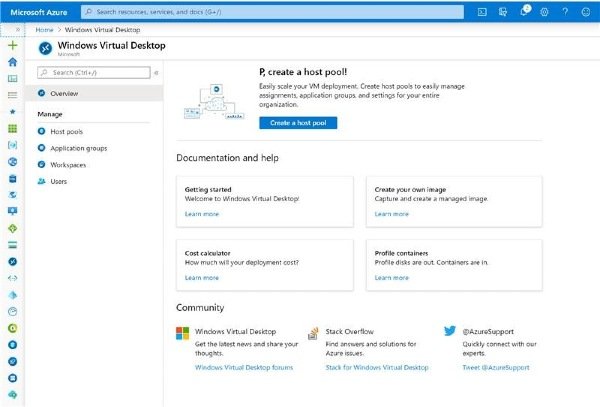 Windows Virtual Desktop gets new features
In its recent blog post, Microsoft wrote:
"The world has changed dramatically in the past few months. Due to the global health crisis, many people are working remotely for the first time. Organizations of all sizes have had to quickly shift focus and support users who need to stay connected from new locations and devices."
Built on Azure, Windows Virtual Desktop is desktop and app virtualization service. It allows users to deploy and scale their Windows desktops and apps on the cloud, enabling faster access.
Of late, the Windows Virtual Desktop service, which is also available with Microsoft 365 Apps for enterprise, is in great demand given the fact that many companies have transitioned to a work-from-home situation. As a result, Microsoft has announced several new Windows Virtual Desktop capabilities, which include improved management and deployment tools, upgraded Microsoft Teams user experience, etc.
The update brings security and compliance enhancements and expanded support for cross-platform operating systems.
How to make remote deployment faster using Azure
Windows Virtual Desktop integrates new administration and management tools directly into the Azure Portal. These tools provide companies with ways to enable faster remote desktop and application deployment, managing virtual desktops and apps, etc. Assigning users and performing integrated monitoring and diagnostics are also possible.
Windows Virtual Desktop has announced several security enhancements, as follows:
You can add groups of users to Windows Virtual Desktop using Azure Active Directory (Azure AD) groups.
Support for static or dynamic conditional access policies.
Support for mandating multi-factor authentication (MFA).
Windows Virtual Desktop integration with Azure role-based access control (RBAC) and analytics for greater administrative control over user permissions.
You can choose the geography you want to store your service metadata for the best possible regulatory compliance and performance.
The company is working to improve remote meetings and collaboration experience when using its remote communication service Teams from Windows Virtual Desktop deployments. The process called audio/video redirection (AV Redirect).
"This will significantly reduce latency in data-heavy Microsoft Teams conversations running on a VM."
Windows Virtual Desktop is compatible with Windows, Android, Mac, iOS, and HTML5 platforms. Meanwhile, Microsoft is releasing a new Windows Virtual Desktop software development kit (SDK) to its development partners to support Linux-based clients.