All eyes and ears are on the political circuit in United States of America as incumbent President Barack Obama fights a tight battle against Governor Mitt Romney in order to gain another term at the White House as the President of United States. Recent polls and stats have revealed that this has turned out to be a very-tightly fought election with both candidates running almost neck-to-neck and averaging equal tickets on the popularity meter.
Yahoo! Search will be running exclusive content on its webpage related to the election, providing actual insights, poll percentage, number of votes and much more with the help of useful Direct Displays.
The Polls Direct Display gives you the latest national poll numbers with actual figures.
Search Query: "2012 Presidential Polls"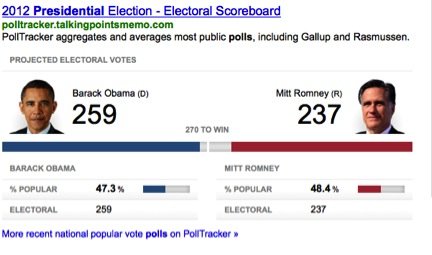 You can also get to see how the states are performing via the swing states display.
Search Query: "swing state polls".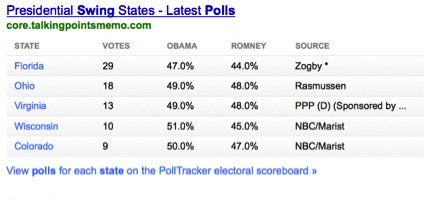 Users can also get to know the statistics on the local Senate election polls.
Search Query: "StateName Senate Race 2012" (eg, Nebraska Senate Race 2012)

You'll also be able to get details on key propositions, issues, and referenda using the Propositions Direct Display.
Users will need to search for the state proposition number, for eg. "Colorado Amendment 64".

Also on November 6. 2012, viewers will be able to get results for presidential, congressional, and gubernatorial races as they come in. For instance, you can search for your state's local U.S. House of Representatives results by searching for "New York U.S. House Results" and obtain get real-time results.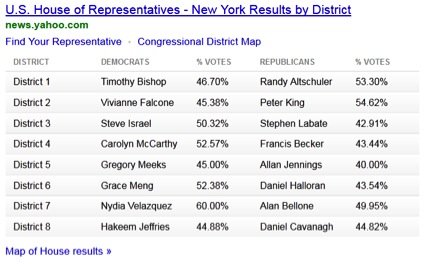 Seems Yahoo! Is really making an effort in updating its users about the U.S Presidential Elections.
You can also track and get up-to-the-minute information of US Presidential Elections from Bing.