Yahoo! Mail has been re-designed. The new Yahoo! Mail offers a quick login, intuitive interface and easy navigation. It offers fewer distractions and therefore allows you to focus on what is important to you. If you visit the new Yahoo! Mail, you will find that it is much faster to load now and quicker to use too!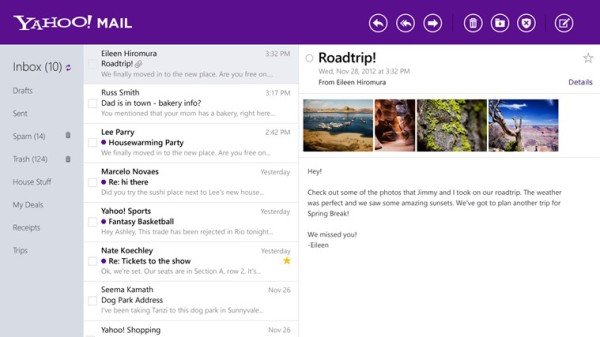 Yahoo has also simultaneously updated and released Yahoo! Mail apps for Windows 8, iPhone & Android.
Said Marissa Mayer, CEO:
We've redesigned the new version of Yahoo! Mail with speed in mind — getting through your emails is faster than ever before. We've also made your inbox more intuitive and easier to navigate, allowing you to focus on what matters most: your messages. And, because mobile is everything these days, Yahoo! Mail now has a consistent look and feel across devices.
You can check out the web version of Yahoo! Mail and download the app for Windows 8 here.