Today, Google and Bing, easily enjoy the position of #1 and #2 search engines respectively in the web world. But here comes the challenge. And it comes from none other than Yahoo!, the former #1 search engine, who has shown its intention to go for a complete "makeover" and come up with interesting changes.
Yesterday, through a post on its official Tumblr blog, Yahoo announced a new, modern design for web search that puts results on front and center. You can just compare below, Yahoo Search, before and after.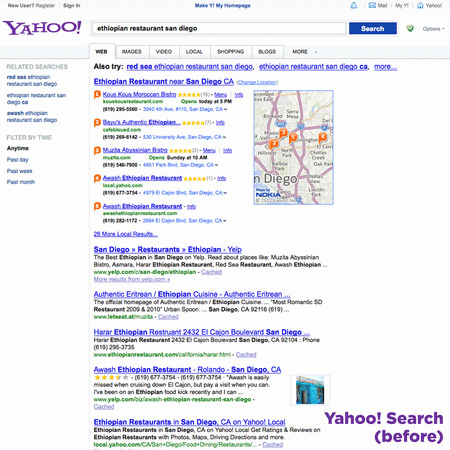 Revealing that this is just the first change, Yahoo Search vice president Laurie Mann mentioned
"When it comes to search, nothing should stand between you and your results. That's why we've placed search results higher on the page. And thanks to some under-the-hood performance improvements, many of you will notice that the page also loads faster. We're also introducing a new navigation bar at the top of the page so you can easily browse other Yahoo! sites. Over time, we'll be rolling out the navigation bar across more Yahoo! Properties".
If you observe the changes made in the search result page you fill find the design in line with the new homepage.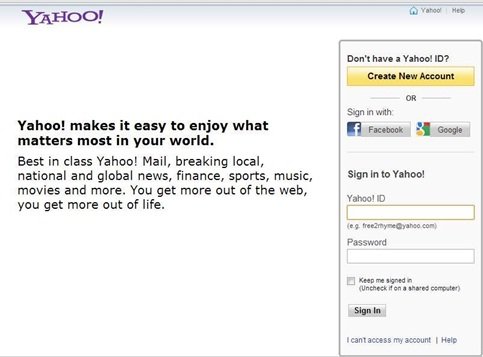 Yahoo has shown aggression off late
Currently, Google and Bing, dominate search engine market having a share of 67% and 18 respectively. However off late there are enough indications from Yahoo to penetrate its opponents market by coming up with aggressive changes and modification. Recently, it bought shutdown of old Classic mail asking users to upgrade to the new Yahoo mail with automatic content scanning.
Also having former Google executive, Marissa Mayer working as its chief executive, Yahoo certainly would know how to make it tough against Google and Bing.
So, with all  the recent design changes, would you switch to Yahoo search engine?