Yammer is an enterprise social network that helps employees connect with each other, share and find information among the whole team. Since its launch in 2008, Yammer has built a huge user base and subsequently attracted Microsoft to acquire Yammer in June 2012 as part of its Office 2012 team. Last year Microsoft moved it into Office 365 development team.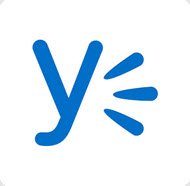 In an important announcement, as part of the Office 365 update, Microsoft announced Yammer's end of support for Internet Explorer 9.
The step comes on the backdrop of Microsoft argument that users should migrate to modern browsers in order to enjoy full functionality. Hence, Yammer's end of support date for Internet Explorer 9 will be April 30, 2015. Beyond that, you will see Yammer system requirements will be consistent with those of Microsoft Office 365.
IE 9 users will see warning banner on Yammer
For May 2015, Internet Explorer 9 users trying to connect to Yammer will see a warning banner. The warning banner will display the message that Internet Explorer 9 is no longer supported and users have to migrate to a supported browser.
Microsoft says that Yammer will best work with the current or the immediately preceding version of Internet Explorer and Mozilla Firefox, and with the latest version of Google Chrome and Safari. Users would therefore always use the latest version of the browsers for Yammer.
Post April 30, 2015 if you continue to use Yammer on old browsers, you will get limited support on service.
Yammer won't deliberately prevent you from connecting to the service.
Yammer won't provide code fixes to resolve problems related to those clients. However, security updates will be offered as needed.
The overall quality of the user experience will decrease over time.
So, if you are using Internet Explorer 8 in your company, you may want to consider upgrading to Internet Explorer 11 and evaluating Enterprise Mode for Internet Explorer 11, says Microsoft.
For other browsers like Firefox, Chrome and Safari, it is recommended to use the latest updated versions for best experience.