As part of its 90-day security plan, Zoom has announced the launch of Zoom 5.0, which consists of several new privacy and security measures. The enterprise video-conferencing service has added support for AES 256-bit GCM encryption to provide users with increased protection for meetings, starting with Zoom 5.0.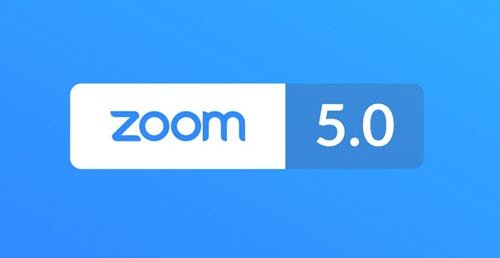 Zoom 5.0 announced with several security features
Zoom continues to face criticism from all corners after a series of security and privacy issues with the service came to light. Last week, the Government of India issued an advisory for the secure use of Zoom and termed the service unsafe for official use by the government.
The addition of the AES 256-bit GCM encryption standard means one thing. One can expect his or her Zoom Meeting, Zoom Video Webinar, and Zoom Phone data to remain secure and confidential. Zoom 5.0 is slated for release within the week. All Zoom accounts will support the GCM encryption standard whereas system-wide account enablement will occur on May 30.
"From our network to our feature set to our user experience, everything is being put through rigorous scrutiny. On the back end, AES 256-bit GCM encryption will raise the bar for securing our users' data in transit," said Oded Gal, CPO of Zoom.

"With millions of new users, this will make sure they have instant access to important security controls in their meetings."
In addition to AES 256-bit GCM encryption standard, Zoom account admins can choose which data center regions their account-hosted meetings and webinars use for real-time traffic. New encryption standards and control data routing cover network security.
Meanwhile, Zoom has added several new user experiences and controls over the past week whereas the service will continue to add new security features over the next few days. These will help harden Zoom security.
Zoom has added a new security icon in the meeting menu bar on the host's interface. Hosts can find all the security features grouped unlike before. Previously, these features were accessible to hosts throughout the meeting menus. Hosts can also report users via the security icon.
Zoom's Waiting Room feature is now enabled by default for education, Basic, and single-license Pro accounts. It allows hosts to keep participants waiting in the queue before they are admitted to a meeting.
Other security measures include increased meeting password complexity, cloud recordings passwords, secure Account Contact Sharing, dashboard enhancements, among others.