In a major branding overhaul, the Bing search engine is now officially known as Microsoft Bing, as anticipated. This rebranding is part of Microsoft's bigger push towards the expansion of its alternative to Google Search.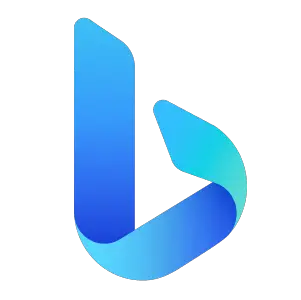 Although Microsoft did not elaborate much as to why it added the company's name to the Bing brand, it's rather obvious that the company wants to redefine Bing's brand identity.
Bing becomes Microsoft Bing
The Redmond-based company was busy experimenting with the new branding for several weeks ahead of public rollout. While the Microsoft Bing logo is located on the homepage, the rebranding also consists of an updated Bing logo.
For now, Microsoft will use two logos, one with the updated design and one to denote the 'Microsoft Bing' branding.
This won't drastically change the ways in which you can use Bing. However, you can expect the overall search engine experience to significantly improve.
There are ways in which Microsoft has integrated the Bing experience into different products and services such as Edge, the Windows 10 taskbar, and more.
"Beyond our commitment to expanding search scenarios, we also believe that you can and should get more value out of the searches you perform every day," said Jordi Ribas, CVP, Microsoft Bing Engineering.
Microsoft expands the 'Give with Bing' initiative
As part of Microsoft Rewards, the Give with Bing will allow you to earn points simply by searching on Microsoft Bing. Users can choose to donate points to the causes they care about.
"We're also excited to announce the expansion of Give with Bing, which helps you make a difference just by searching – no need to open your wallet!"
Of late, Bing has been working to improve overall search result quality using artificial intelligence (AI). Microsoft also recently expanded Bing's intelligent question-answering to more than 100 languages. Recently, Microsoft also extended Bing's Voice Search option to the desktop site.
We have been checking it out and find that Microsoft Bing is getting better day by day! Switch to Bing for a week and see how you like it.