Bing Search has announced that both Bing & Yahoo search have begun testing the delivery of their joint search results.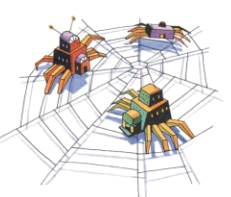 Beginning just a few days ago, Microsoft began some important testing across both their (Bing & Yahoo) systems designed to verify  their joint work and make sure that they are ready to deliver a quality transition for customers, which they are on track to complete in the US and Canada over the next few months.
For bloggers & webmasters, it's important to be familiar with how the Bing crawler interacts with your site. After the full algorithmic transition is complete, you only need to optimize for one crawler (Bing), as Bing will provide Yahoo! with results from its own index.
During this testing phase, it's important to look at how your site is showing up in search results on Yahoo! and Bing today, so you can assess if there are any tweaks you need to make or feedback you need to share with the team to make sure your site is accurately represented in Bing's results.
In particular, now is a good time for you to review your crawl policies in your robots.txt and ensure that you have identical polices for the msnbot/bingbot and Yahoo's bots.
Check out the Bing Webmaster Center for all the latest info, tips and tools, including some significant updates to Bing's webmaster tools which have been rolled out.