We have recently discussed how Microsoft uses artificial intelligence (AI) where its new Designer tool is concerned. Well, that won't be the only tool to get the AI treatment as the software giant aims to ensure Bing Search is not left out of the fray.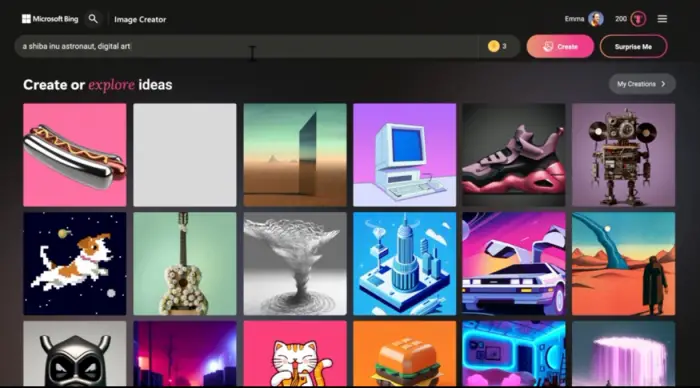 Microsoft Bing to get an AI Image Creator
You see, Microsoft Designer is powered by the AI technology known as DALL-E 2, which was created by OpenAI. This means every user will be able to generate designs with little effort, and that's a boon for ease of use. This same technology is being prepared for Bing Search as an image generator tool.
The idea here is for users to search for an image that does not exist. If that is the case, then the Bing Search user can simply call upon the image generator tool to create that non-existing image and bring it to life.
All the user has to do is type in the image description, and from there, the Image Creator tool will go to work.
According to Liat Ben-Zur, Corporate Vice President, Modern Life, Search, and Devices, at Microsoft, the company is taking a measured approach when it comes down to rolling out the Image Creator to the masses. The plan is to release the Image Creator feature in a limited form for selected countries in a bid for Microsoft to collect feedback.
Once this artificial intelligence-powered feature is released, users can find it by going to the Bing Images tab, and from there, select Image Creator. Alternatively, it is possible to find the Image Creator icon via the Microsoft Edge sidebar.
Note that DALL-E 2 should never deliver inappropriate results, and that is because OpenAI removed explicit and violent content from the database. Not only that, but Microsoft deployed its own filters to limit what the tool generates in order to avoid violating content policy.
READ: Canva launches Office 365 competitor – Canva Visual Worksuite.