Microsoft Corp. today has confirmed that it was recently targeted by hackers in a cyber attack. With this hack, Microsoft has joined the list of well-known technology companies (Facebook, Twitter and Apple) facing hacking attacks.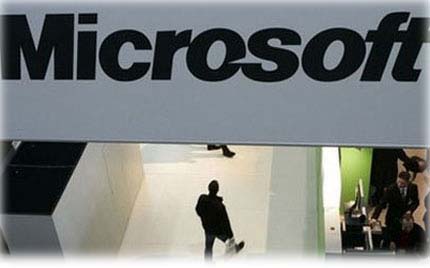 Talking about this latest cyber attack, Matt Thomlinson General Manager of Product Security at Microsoft says, "As reported by Facebook and Apple, Microsoft can confirm that we also recently experienced a similar security intrusion. During our investigation, we found a small number of computers, including some in our Mac business unit that were infected by malicious software using techniques similar to those documented by other organizations."
Microsoft earlier denied this hacking news in a blog post saying that they hadn't find any evidence about customer data theft.
Microsoft further reported that this hack was similar to the hacking attack on Facebook Inc. disclosed last week. Microsoft is still investigating about the malicious software and how it was planted on numbers of its computers.
Lately Apple Inc. also confirmed that Facebook hackers attack Apple Inc employee's computers. A small numbers of computer systems at Apple were infected by the hack. However, the company isolated them from the main network and evaded any kind of data theft.
Earlier this month, Twitter also announced Over 250,000 that Twitter Accounts Hacked by group of Hackers.