The Himalayan disaster which has struck Nepal has saddened and shocked one and all. Nepal experienced its worst earthquake in many decades, measuring 7.9 on the Richter Scale. It has done huge damage to lives and property. Help is coming in from all over the World in some way or the other.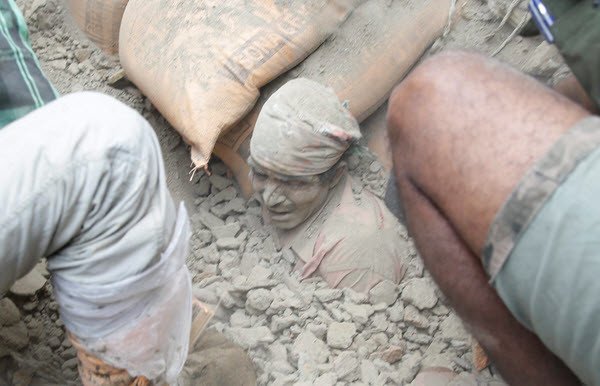 How Microsoft is helping
Microsoft in its Disaster Response blog said:
Microsoft is deeply saddened by the devastating events of the Nepal earthquake and we extend our deepest sympathies to all whom have been impacted.
Microsoft is providing a minimum of $1 million in donations of cash, technology and services to be utilized in rescue and recovery operations in Nepal. It is immediately providing a monetary donation to NetHope, a consortium of 40+international non-Governmental organizations (NGOs) that specializes in improving IT connectivity among humanitarian organizations. This works in developing countries affected by disasters. They help in deployment and response operations.
Skype calls made free for Nepal
Apart from donations, it is also helping people by providing alternative methods of communications so that people of the region can reach friends and family members in this hour of crisis. Microsoft has made all Skype calls to landlines and mobiles in and out of Nepal free of charge, with immediate effect.
Microsoft has also activated its internal Microsoft employee Giving website which will match donations from its employees to first-responder organizations in the region.
Posting various measures taken by Microsoft, The Microsoft Disaster Response blog also informed that the Microsoft is in direct talks with government officials, nonprofit organization and businesses in the region. This will help them to determine  best deployment of Microsoft technology in this time of need and hour by hour. Microsoft is continuously assessing how the technology and people can best help with rescue and relief efforts in Nepal.
How Google is helping
Google launched Person Finder to find family and friends affected by disaster. Google.org too has committed $1 million to response efforts, and we are providing an additional $500,000 in employee gift-matching.
The world's response to the tragedy can be seen in this map of the world searching for "Nepal" and "help" in various languages in the earthquake's aftermath.
Along with these two giants, many other are helping out. Facebook too has chipped in with the Safety Check too.
The Windows Club has also donated to the Nepal Earthquake Relief Fund. You too can make a difference!