Microsoft offers a Rewards feature that allows you to gather points as you search, shop, or game with Microsoft. It also helps in donations to causes of your choice. While the program was earlier restricted to the US, has now available in 230 countries, including India. If you have a Microsoft account, you must sign up with the Rewards website and check all your points and the timeline.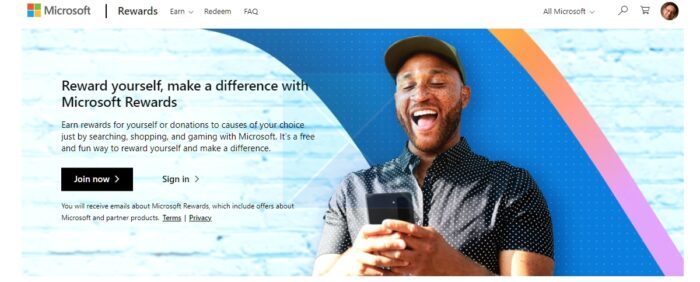 Microsoft Rewards is now available in 230 countries, including India
Here is the list of countries in Asia that are part of the Rewards program. However, according to Microsoft, Rewards offers and redemption catalogs vary across regions. The following is a list of countries/regions in which Microsoft Rewards is currently available: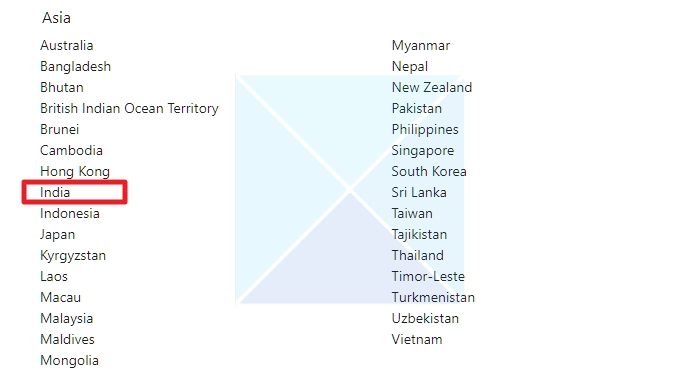 More is available on the official page. Earlier Microsoft extended the program to the UK and then additional 40 countries. 
The best part of the Rewards section is customized based on the country. For example, in India, it shows activities around Dusserah, Diwali, Hindu Diwas, Soccer, etc. Microsoft has partnered with online retailers such as Big Basket, BookMyShow, Shoppers Stop, Amazon gift cards, Croma, and other big names, which you can view in the Redeem section.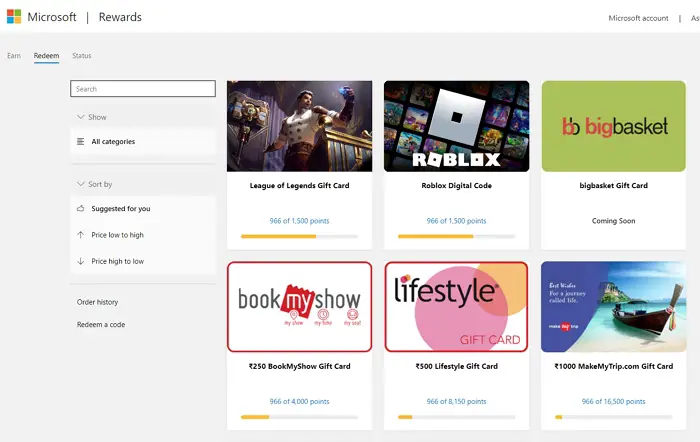 Microsoft has also started showing the Rewards points in Windows 11 latest version, which is a fancy way to put up their service upfront. You can also view the reward points in Microsoft Edge in the New Tab. If you want to start with Microsoft Rewards, the easy way is to start using Microsoft's Bing Search, which is integrated within Windows and the default search engine for Microsoft Edge.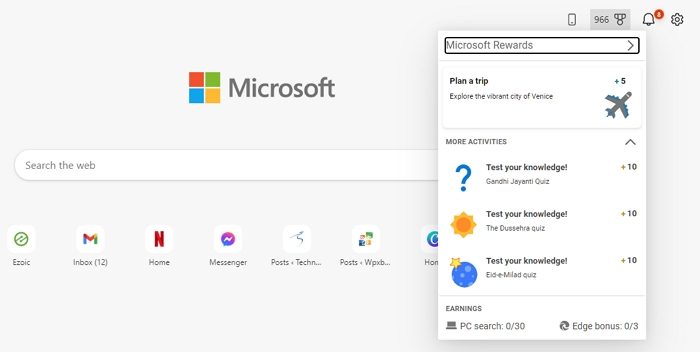 It is a lot easy to gather points if you use Microsoft Edge. It displays all recent activities you can participate in and then shows earnings from PC search and Edge bonus.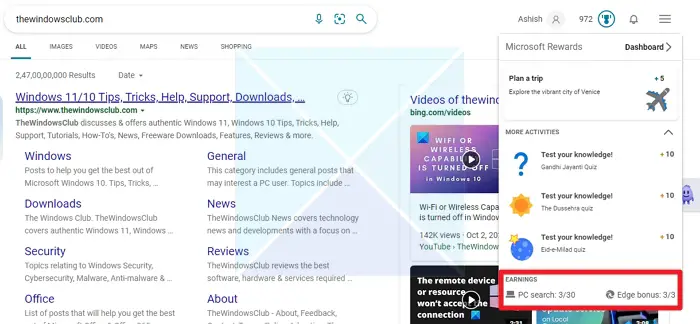 As you can see above, Microsoft Rewards adds points every time you use a PC to search and adds a bonus to Edge. However, they are limited, so they cannot be misused.
It's good to see Microsoft extending the programs to other countries with personalization and local partnering. How successful the program will depend on awareness, the use of Bing, and if people appreciate its presence in Windows.