Microsoft's enterprise video-conferencing service Teams is rolling out new features this week. The update will bring support for a 3×3 view, Raise Hand, PowerShell solution for custom background, and more. These features have been pending for quite some time now.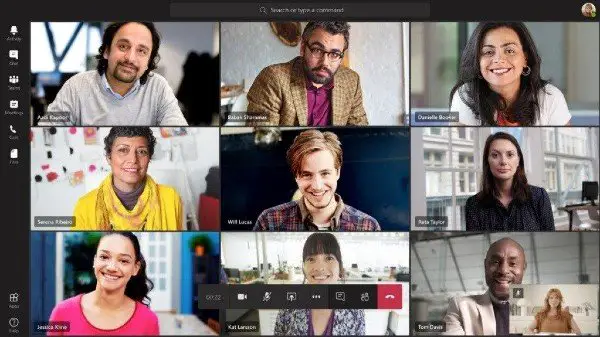 Microsoft Teams now supports 3×3 view, Raise Hand feature
Microsoft Teams is providing users with a 3×3 view. Last month, Teams announced they are set to increase the number of participants you can view at a time during a meeting. Henceforth, Teams users can view 9 participants simultaneously.
Up until now, Microsoft Teams allowed users to view up to four most recently active on-screen participants during a meeting. But in the last few weeks, the consumption of Microsoft Teams has skyrocketed like never before.
"This week is an important one as there are several new updates being rolled out as a result of your continued feedback," Microsoft said in its recent blog post. "We hope you find these new features helpful as you use Microsoft Teams."
Earlier, Microsoft 365 team announced that a new Raise Hand feature in on the way. The feature allows users to send a visual indication that you have something to say. Microsoft is expanding the availability of Raise Hand to more users starting this week.
Membership limit increased to 10,000
Starting this week, Microsoft is increasing the limit on the number of users who can be part of a team. Teams can have up to 10,000 members. Up until now, Microsoft allowed 5,000 members in a single team.
Microsoft is also adding PowerShell support, allowing users to manage custom backgrounds for their organization.
In related news, Microsoft Teams is currently also working to expand the availability of Safe Links to general users. The Safe Links feature will protect users against malicious links sent via Microsoft Teams.
Safe Links in Teams will be compatible with Windows, Mac, Linux, Web, Android, and iOS. Previously, Microsoft Teams announced the public preview of Safe Links protection as part of its Technology Adoption Program (TAP).