Microsoft Teams, the company's workspace communication, and project collaboration app within Microsoft 365 enterprise suite, is celebrating its third anniversary this week. To recall, Microsoft had announced Teams at an event in New York in 2017.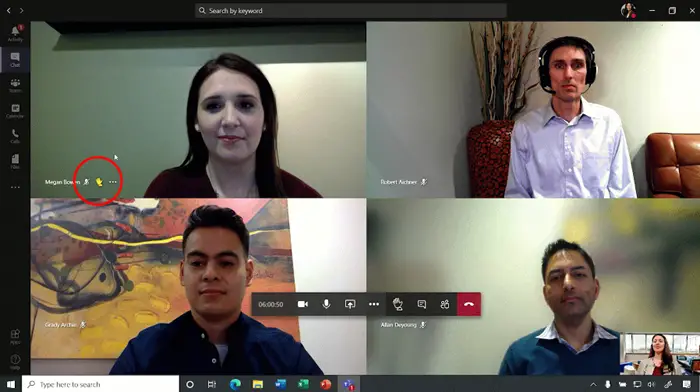 Microsoft Teams completes 3 years this week
In his blog post, Jared Spataro, Corporate Vice President of Microsoft 365, wrote:
"This week marks the third anniversary of Microsoft Teams. It's been an incredible three years, and I'm inspired to see the way organizations across the globe are using Teams to transform the way they work."
The usage of Microsoft Teams is believed to have increased exponentially over the last few weeks, especially since businesses and their employees are working remotely due to the ongoing coronavirus COVID-19 outbreak.
Meanwhile, Microsoft is offering Teams free for six months to make things easier for people working from home. The service experienced a major outage earlier this week.
The company wrote about some of the new Microsoft Teams capabilities about communication and collaboration within Microsoft 365:
Teams gets real-time noise suppression feature
One of the challenges while working remotely is to overcome the distraction caused by noise in the background. A new noise-suppression feature in Teams works in real-time. As the name suggests, it minimizes the background noise and helps users pay attention to things being discussed during a conference call.
Teams gets Raise hand feature
When a large number of users are part of a team meeting, it can be difficult for you to chime in when you have something to say. This new feature in Microsoft Teams – Raise hands – allows users to send a visual indication that you have something to say.
You will soon be able to chat with your colleagues in a separate window using Microsoft Teams. This way, you can better focus and streamline your workflow. For industrial workers, the software giant has integrated support for Teams within RealWear head-mounted devices.
Microsoft has enabled the Booking app in Team, which allows users to schedule and manage virtual appointments. The company is rolling out offline and low-bandwidth support, among others.