As part of its enterprise-focused product expansions, Microsoft has started integrating Microsoft Bookings into Microsoft Teams. The implementation is already in process and Microsoft is likely to roll out final changes to general users in the coming months.
Microsoft Bookings is a standalone app to schedule and manage online appointments. We can safely assume that Microsoft's plan to integrate Bookings into Teams will benefit its enterprise consumers, and for a reason.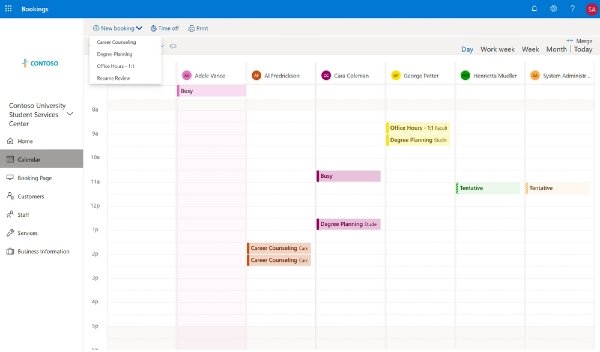 Microsoft Teams plays an important role in Microsoft 365, which simplifies teamwork with the help of different in a single place.
Microsoft has outlined the kind of changes coming to Microsoft Teams in the coming months. The company says Microsoft Bookings app will soon start to show up in Microsoft Teams.
Microsoft Bookings in Teams: What to expect?
Microsoft Bookings-Teams integration will make it easier for people working together using Teams to schedule and set up virtual appointments.
It allows users to create booking pages, add appointment categories, assign staff, and both schedule new and manage existing appointments within the Teams calendar. It will eliminate the need for switching between apps.
You will get closer to additional Bookings functionality, courtesy of a one-click "Open in Bookings" option inside Teams. It will redirect you to the Bookings app instantly.
Once the integration is complete, you can start using the Bookings app directly inside Teams. Plus, the Bookings tab will also be available on the Teams calendar.
This is what Microsoft had to say in its recent blog post:
"Enterprises offer a variety of different services to a variety of different people; therefore, they need a solution that is both versatile and customizable. That's where Bookings comes in."

"With Bookings, a large enterprise can create booking pages with relevant services and schedules for their many appointment needs."
Microsoft Bookings in Teams is also likely to boost healthcare operations amid the ongoing coronavirus COVID-19 outbreak. As a result, Microsoft is also making Teams available free for 6 months.