A new clause has been added to the Microsoft – Yahoo Search Deal. According to this new clause, either of the two parties, i.e. Yahoo or Microsoft, can terminate the partnership any time, on or after October 1st. The amendment or the search partnership and the addition of this new termination clause clearly means that the Yahoo-bing Search Deal may not last for even a year; let alone one decade, that was decided earlier.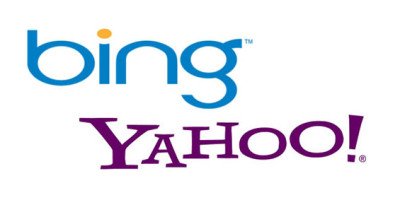 New clauses in Yahoo-Bing Search Deal
"The two companies have amended the terms of their partnership to let either party terminate the deal at any point in time on or after Oct. 1, according to a filing Yahoo made on Monday. Having an opt-out clause gives Yahoo more freedom to control its own destiny in the business of Web search."
Yahoo chief Marissa Mayer has made some more additions to the amended terms. She has negotiated to control up to 49% of searches done on desktops under the new terms of the Yahoo-Bing Search Deal. She has also invested in building new search technologies under the same pact.
The Yahoo-Bing Search Deal began in February 2010. The Ad revenue sharing has also been amended. As per the original terms, Yahoo was able to terminate the deal only if its revenue from each search failed to meet certain financial-performance benchmarks. Besides, Yahoo could ask for termination only during the 10-year pact's halfway point, which passed just now.
The Yahoo-Bing Search Deal expires in 2020. For the termination, they have to deliver a written notice of termination, as per the filing. However, even after the notice, the pact will continue to be in effect for a four-month period decided as a transition period. After this transition period only, the two parties can separate their ways.
The new clause that entered the deal, clearly says that the parties can part ways at any time. However, neither of the two parties will actually do this anytime soon. That's because Yahoo lacks the technology infrastructure and engineering staff that is needed to deliver comprehensive Web search results.
On the other hand, Microsoft too will face difficulty to generate enough traffic to stand against its major competent Google for search advertising dollars, without the help of Yahoo.