The Syrian Electronic Army is not yet done with its attacks on Microsoft. Following the recent hack on Microsoft's social accounts, SEA today acknowledged the hack of Microsoft Office Blog on its official Twitter page.  

The Syrian digital group hacked the Office blog just after a few hours of its revamp and posted a Tweet saying,
"Dear @Microsoft, Changing the CMS will not help you if your employees are hacked and they don't know about that. #SEA".
The group also posted a few screenshots of the recent hack on their official Twitter page acknowledging the hack officially.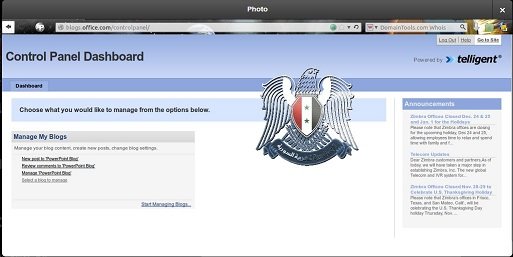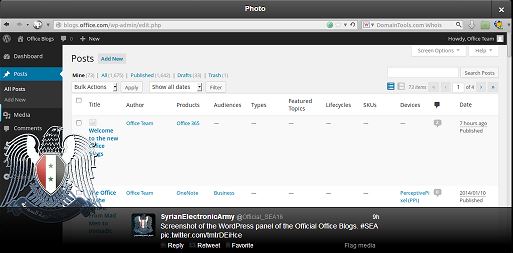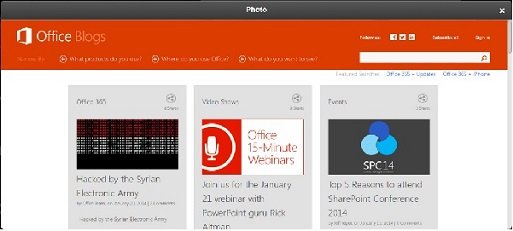 The year 2014 did not bring a good start to Microsoft, as the company faced several attacks from SEA over the course of one month. Earlier this month the Syrian hackers hacked Microsoft's News official Twitter account, Xbox Support Twitter account, Skype blog, and TechNet.
SEA hackers posted in one of their previous tweets, "We didn't finish our attack on @Microsoft yet, stay tuned for more! #SEA", and they kept their promise by hacking blogs.office.com.
The company has started investigating about the issues and has reassured consumers that these attacks did not cause any major harm and no personal data has been compromised by the hackers. However, there is no official statement yet released by the company. Currently all Office Blogs are up, and there are no signs of hacks are visible.
While the Syrian digital group of hackers hasn't done any severe harm to the company, Microsoft needs to change and improve its security systems.
Find out: Have I been Hacked?